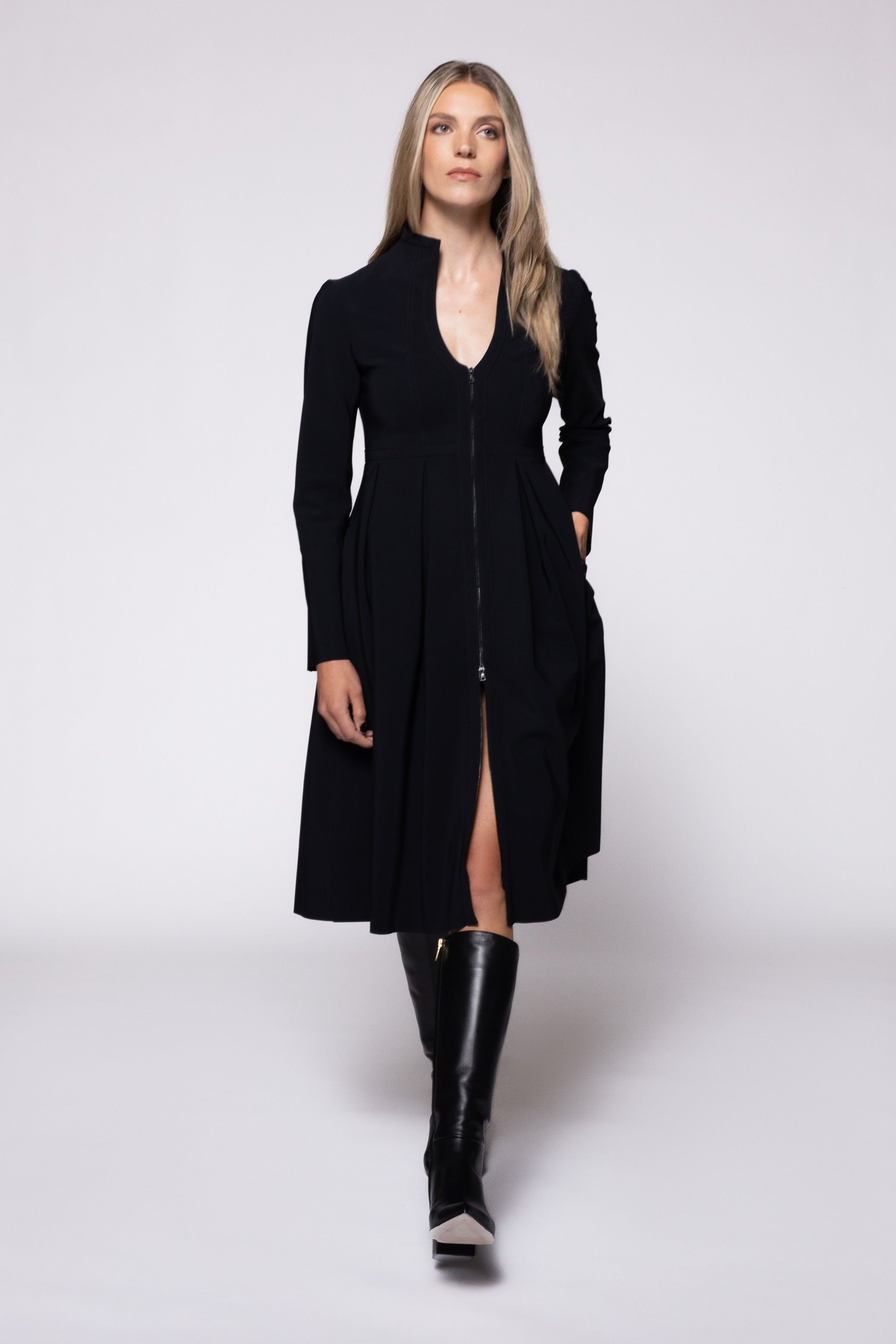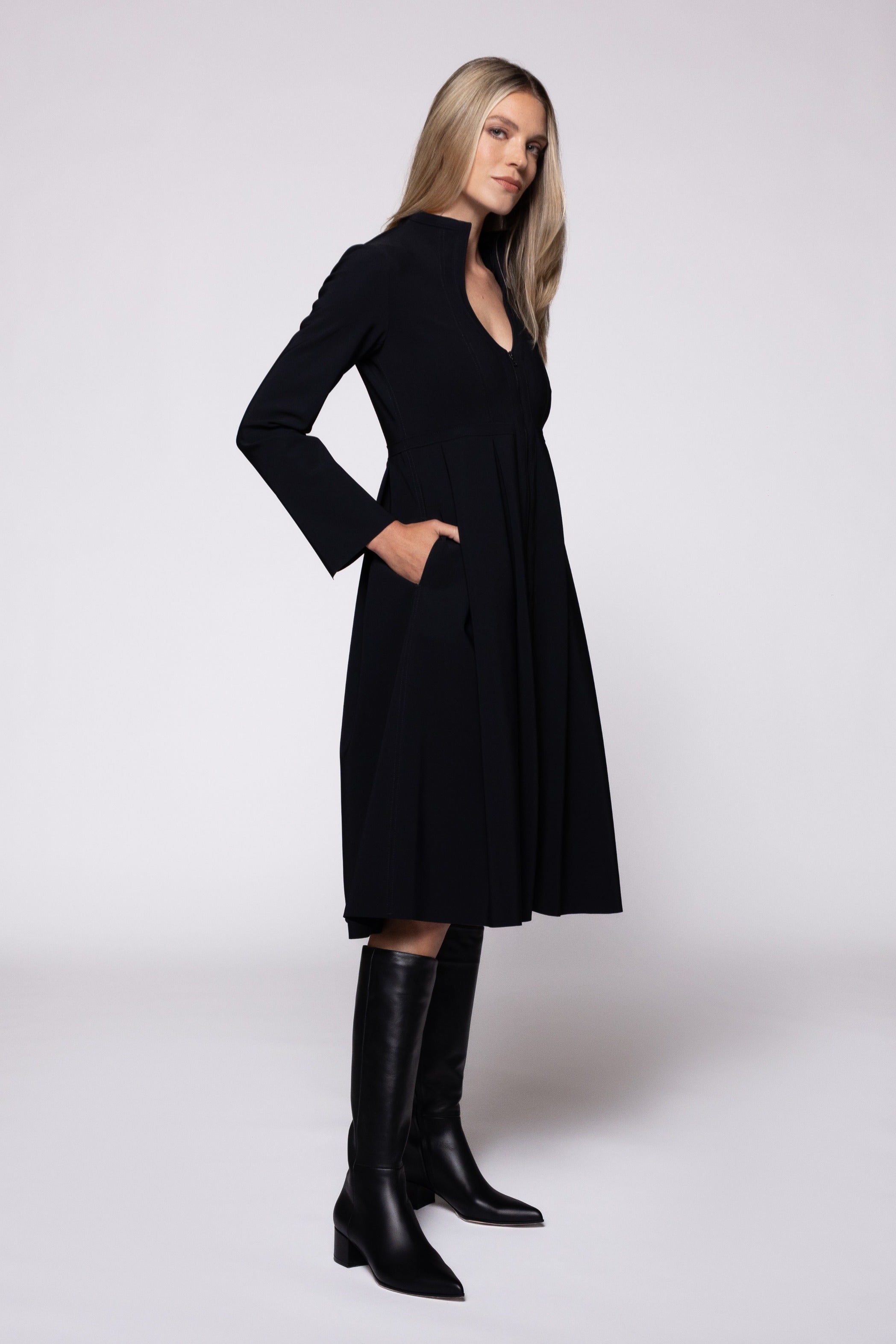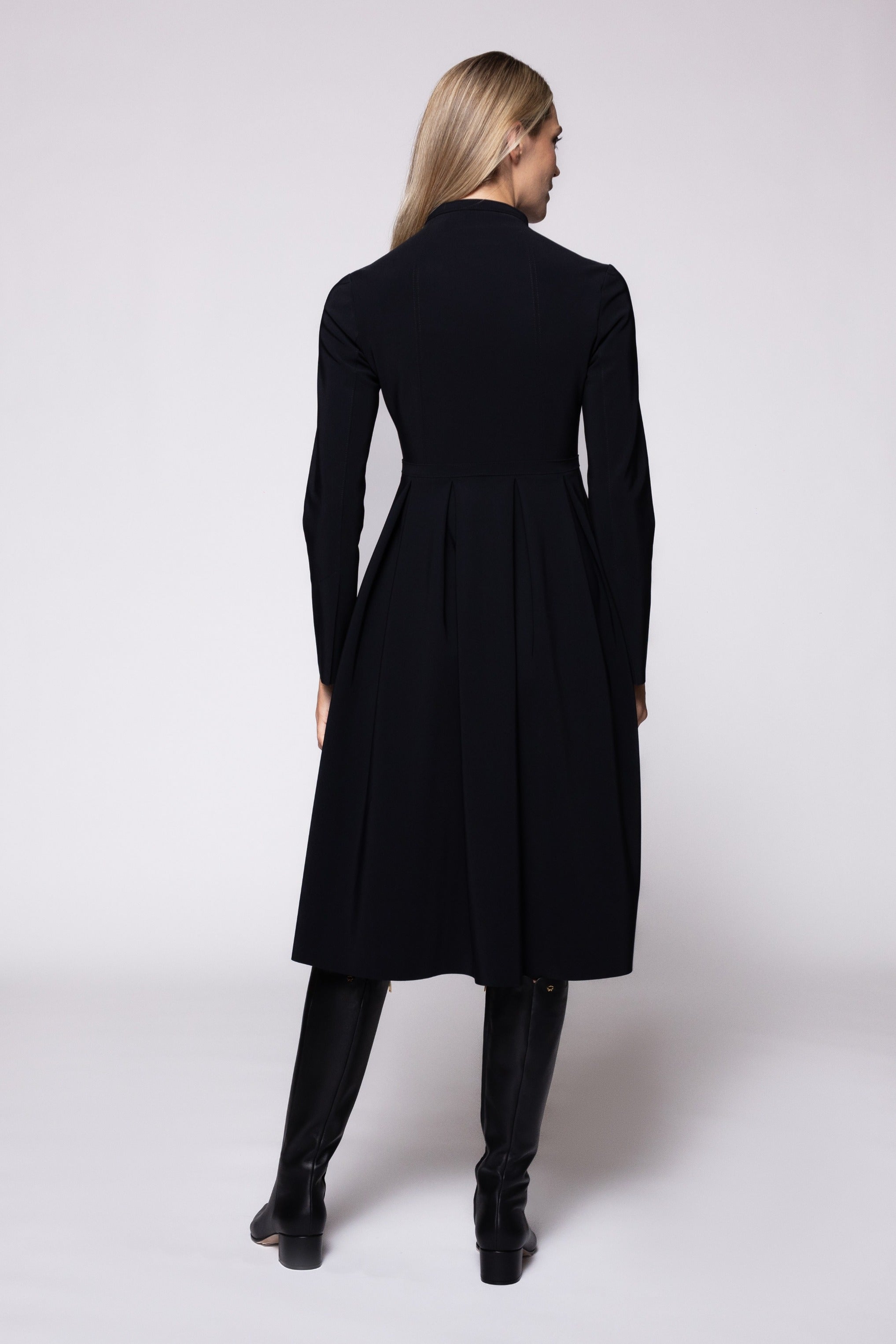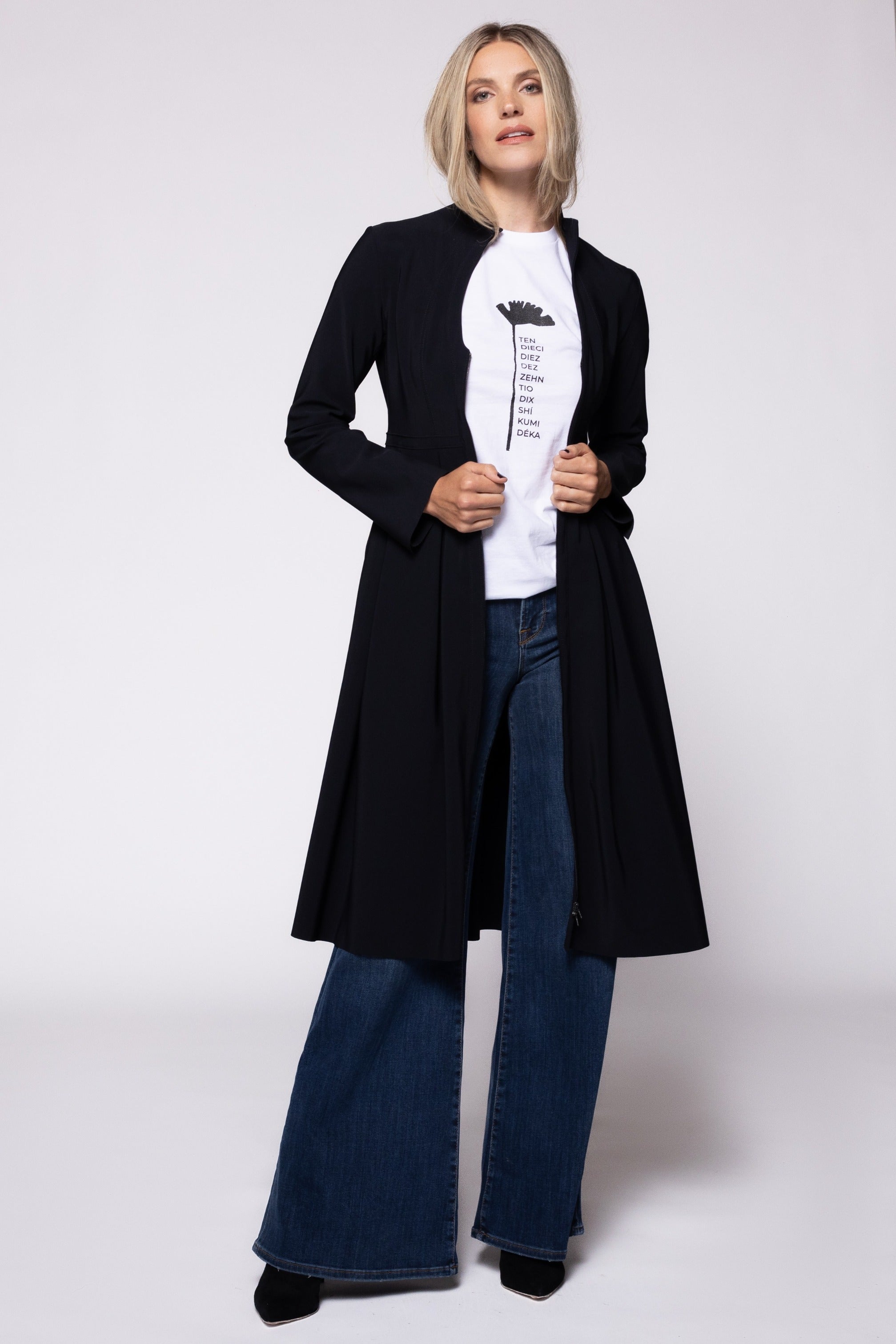 Can't find your size online?
Please call us at 888-868-2057. We may have your size in the boutique.
As chic as the man himself, the Bowie contains multitudes – starting with the dual nature of this coat slash dress (depending on your mood). The piece opens with a teardrop neckline that meets at the center, right at the decolletage. A two way zipper moves from there, all the way down, while seams with inverted pleats run down at the same time to gently define the shape. It's long enough to be super-flattering on any shape, while pockets and a vented sleeve make the Bowie not only beautiful, but perfectly practical, too.