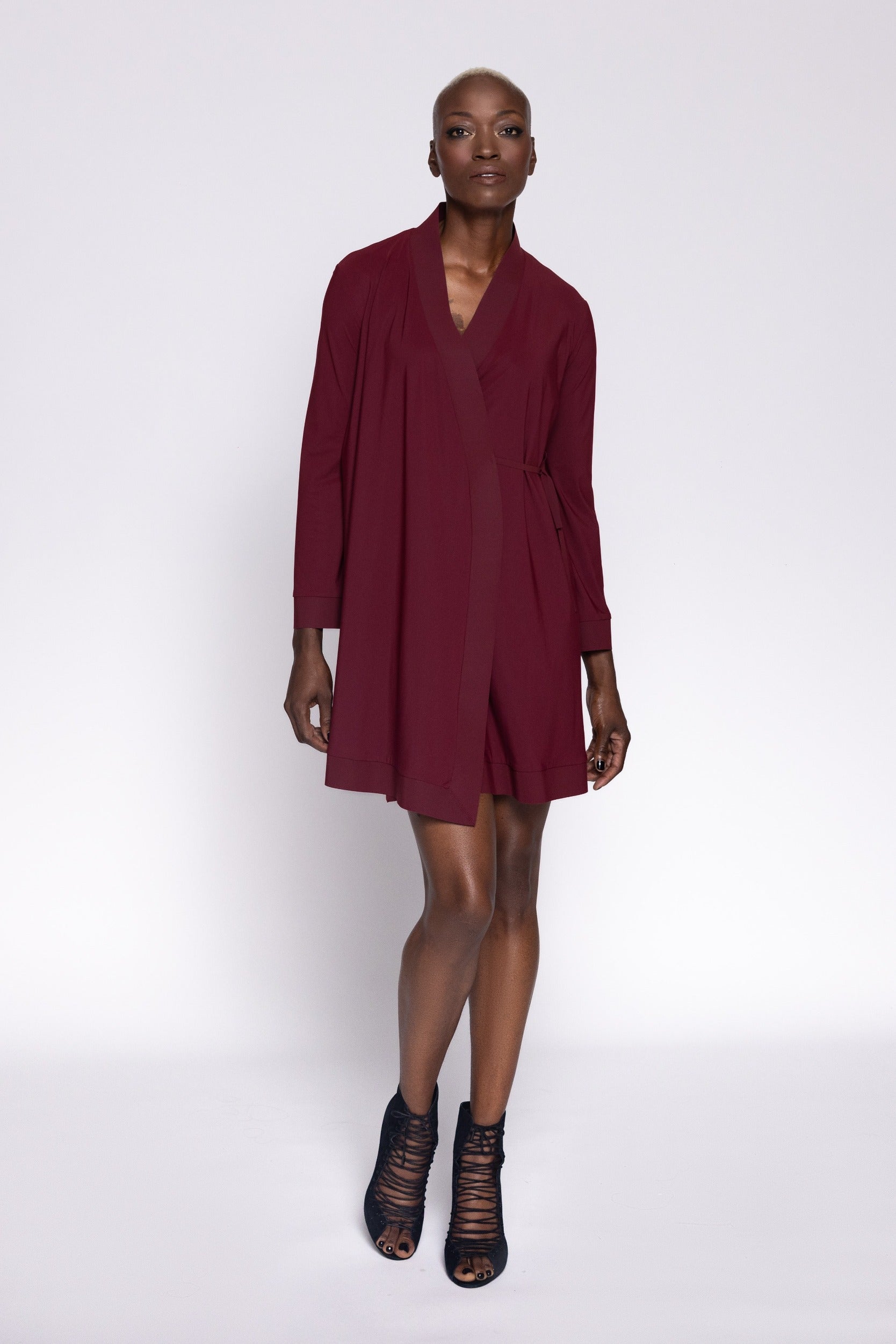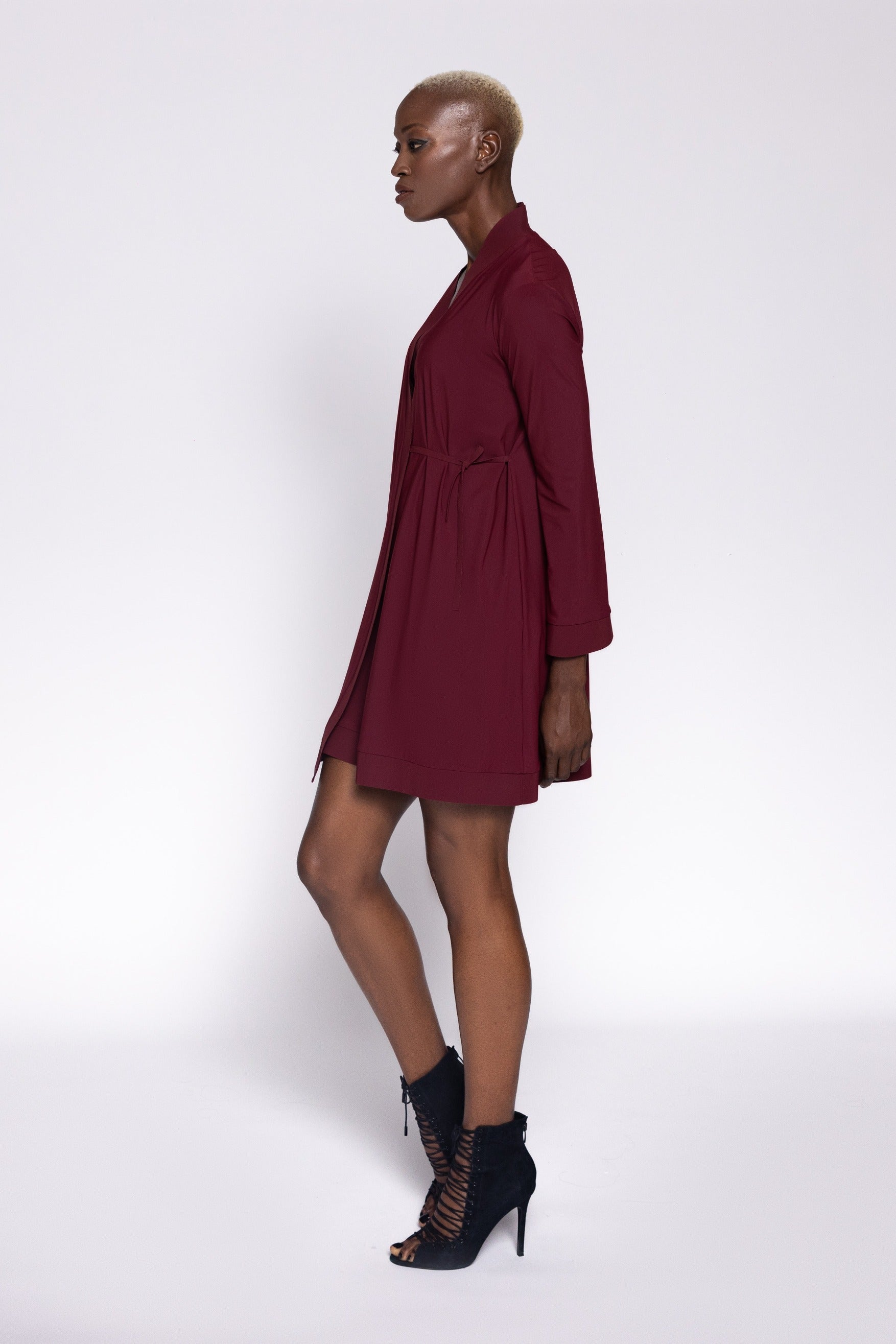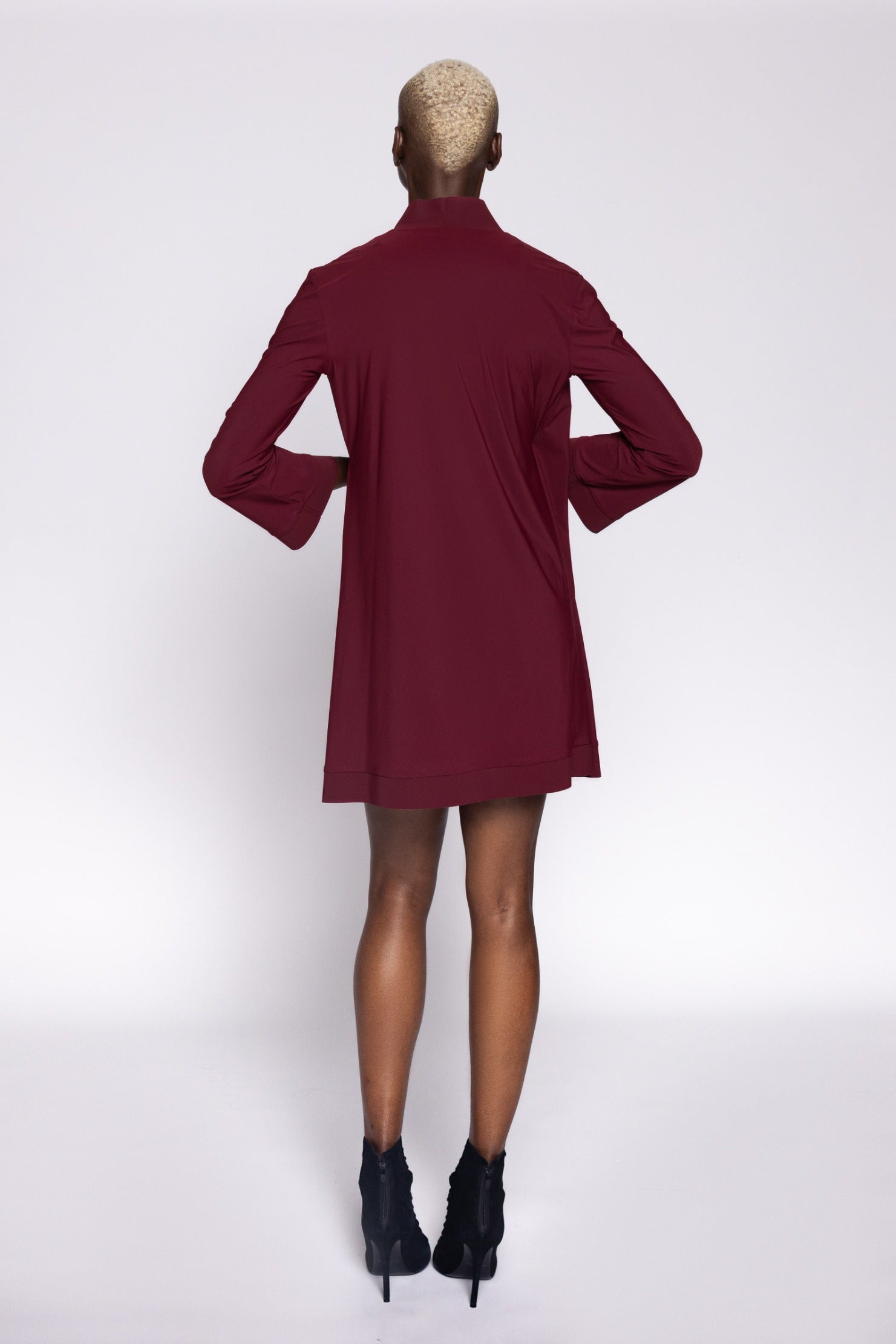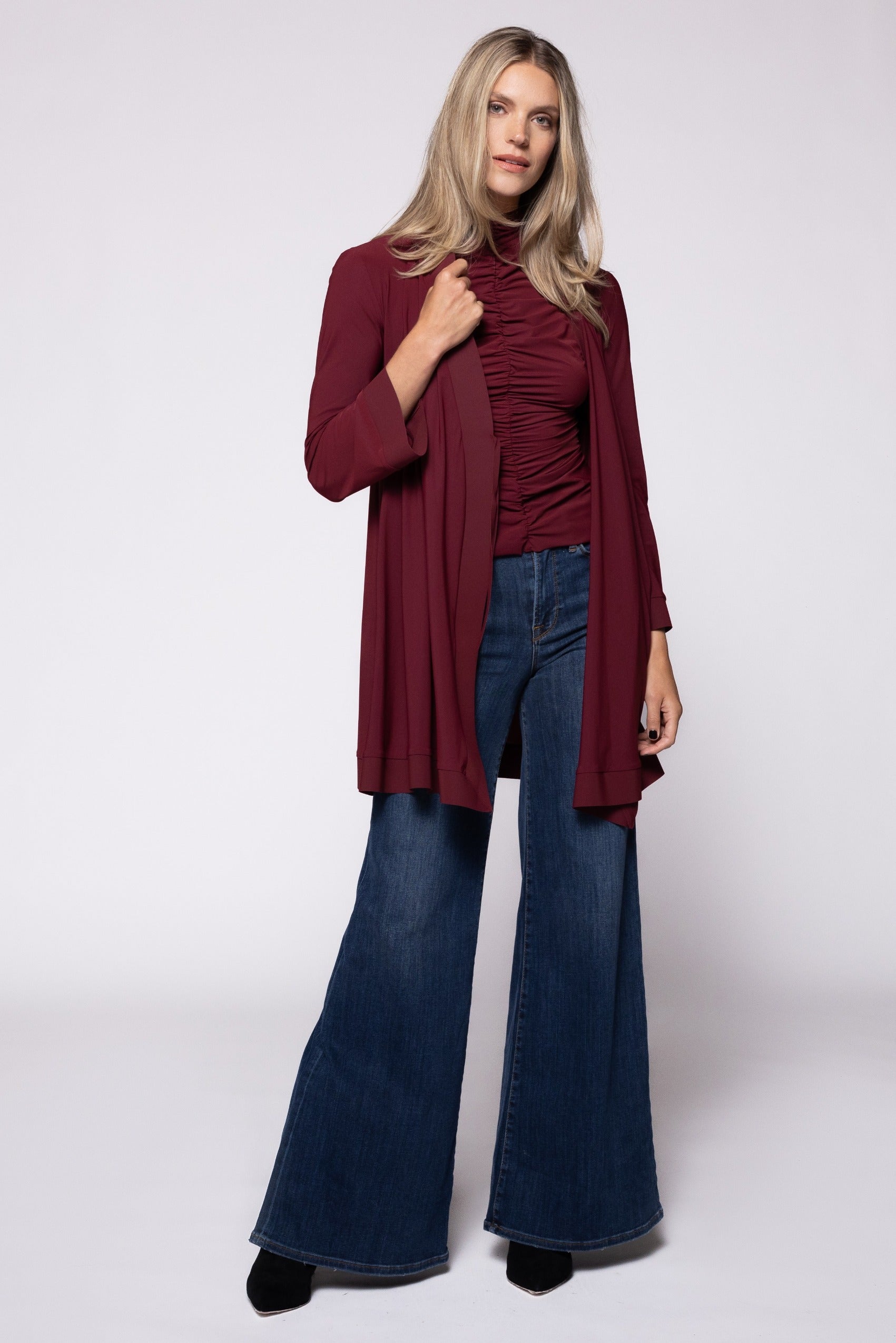 Gosling Mini Tunic - Wine
Can't find your size online?
Please call us at 888-868-2057. We may have your size in the boutique.
The Gosling is our nod to the seamless, flowing nature of the traditional kimono. Cut in Form and Sand, the multi-layered look is defined by a band collar that drops back on the shoulder ever-so-slightly and leads into band details incorporated all the way down to the hem. Wear Gosling to feel effortless. Wear Gosling to feel chic. Wear Gosling to feel you.