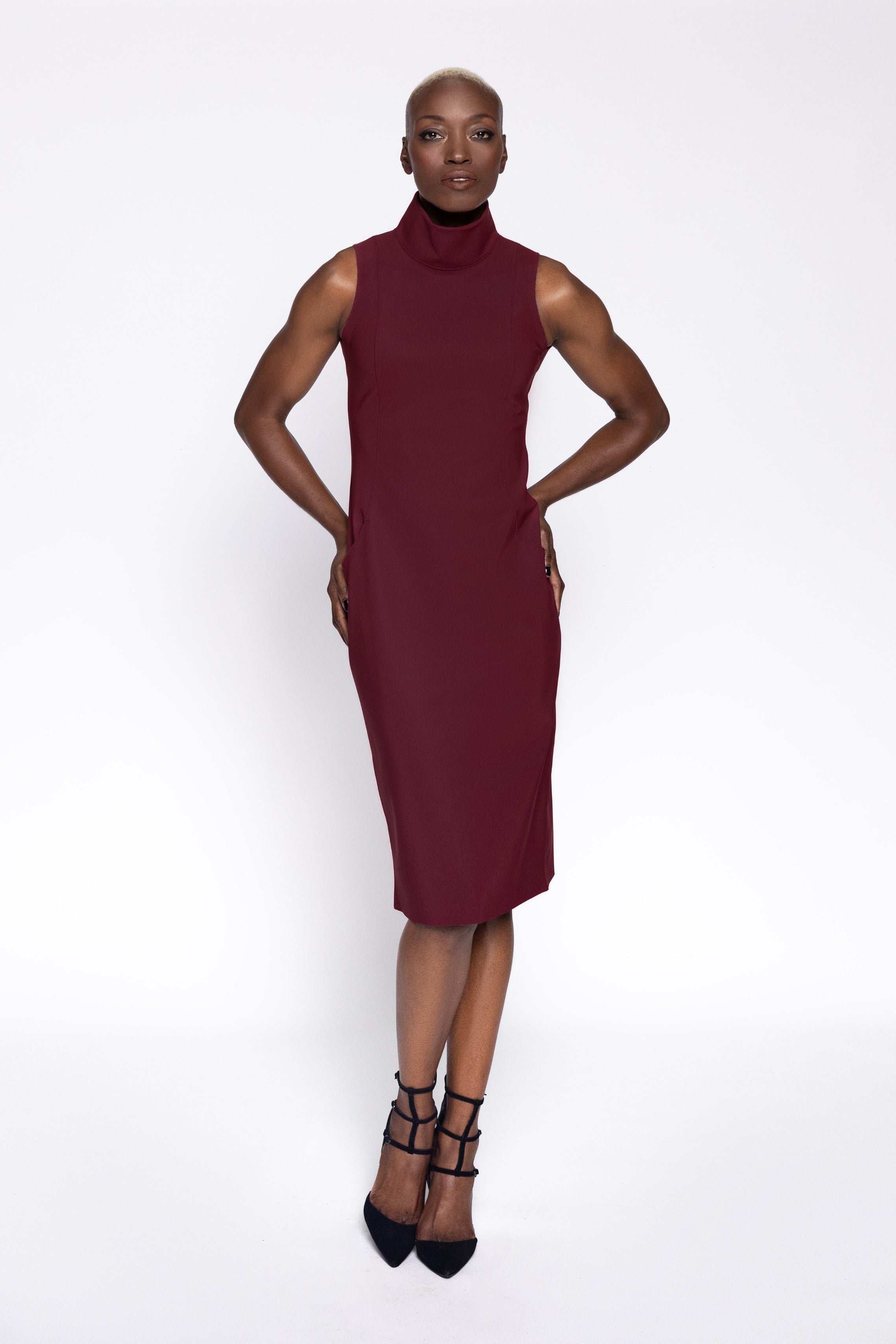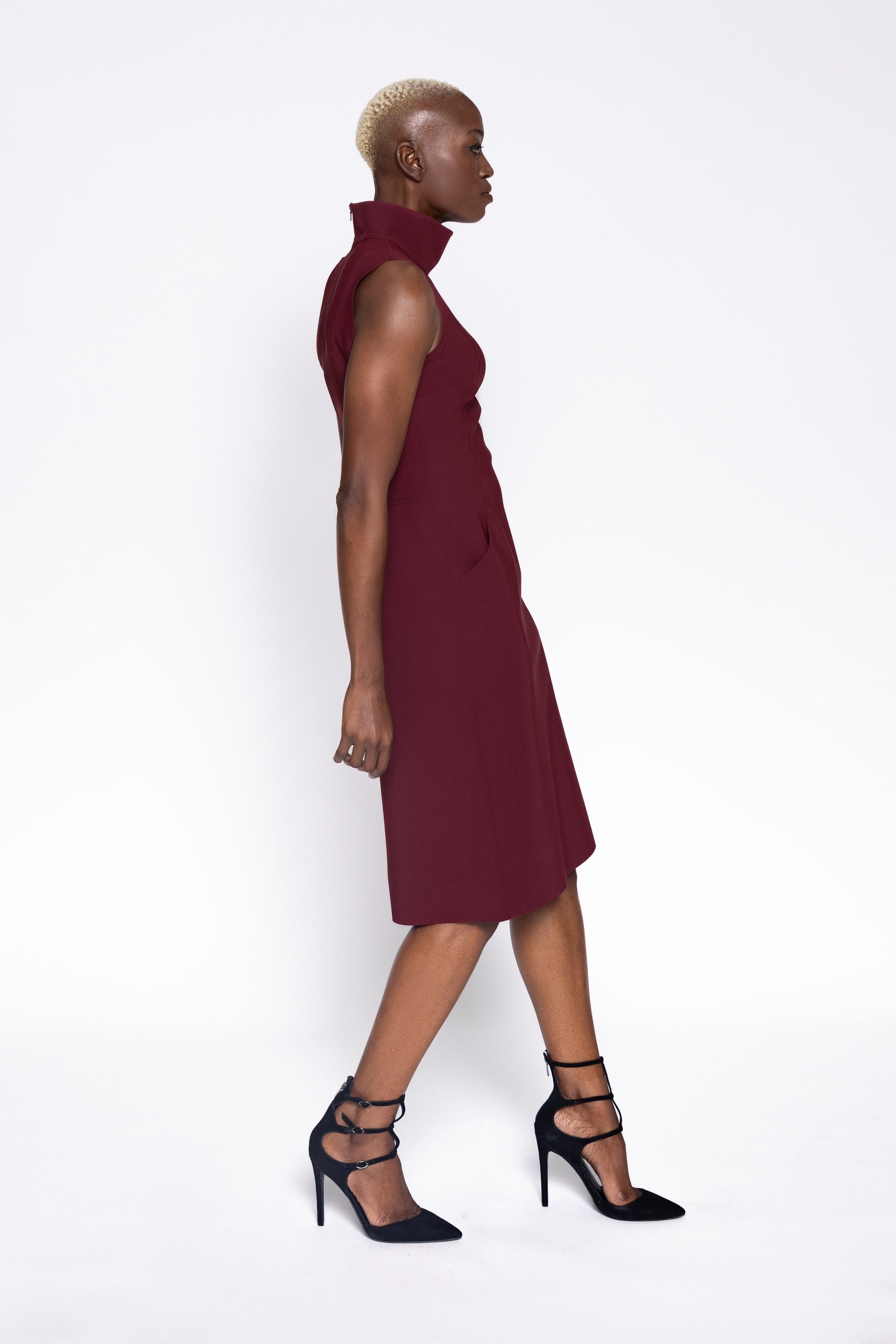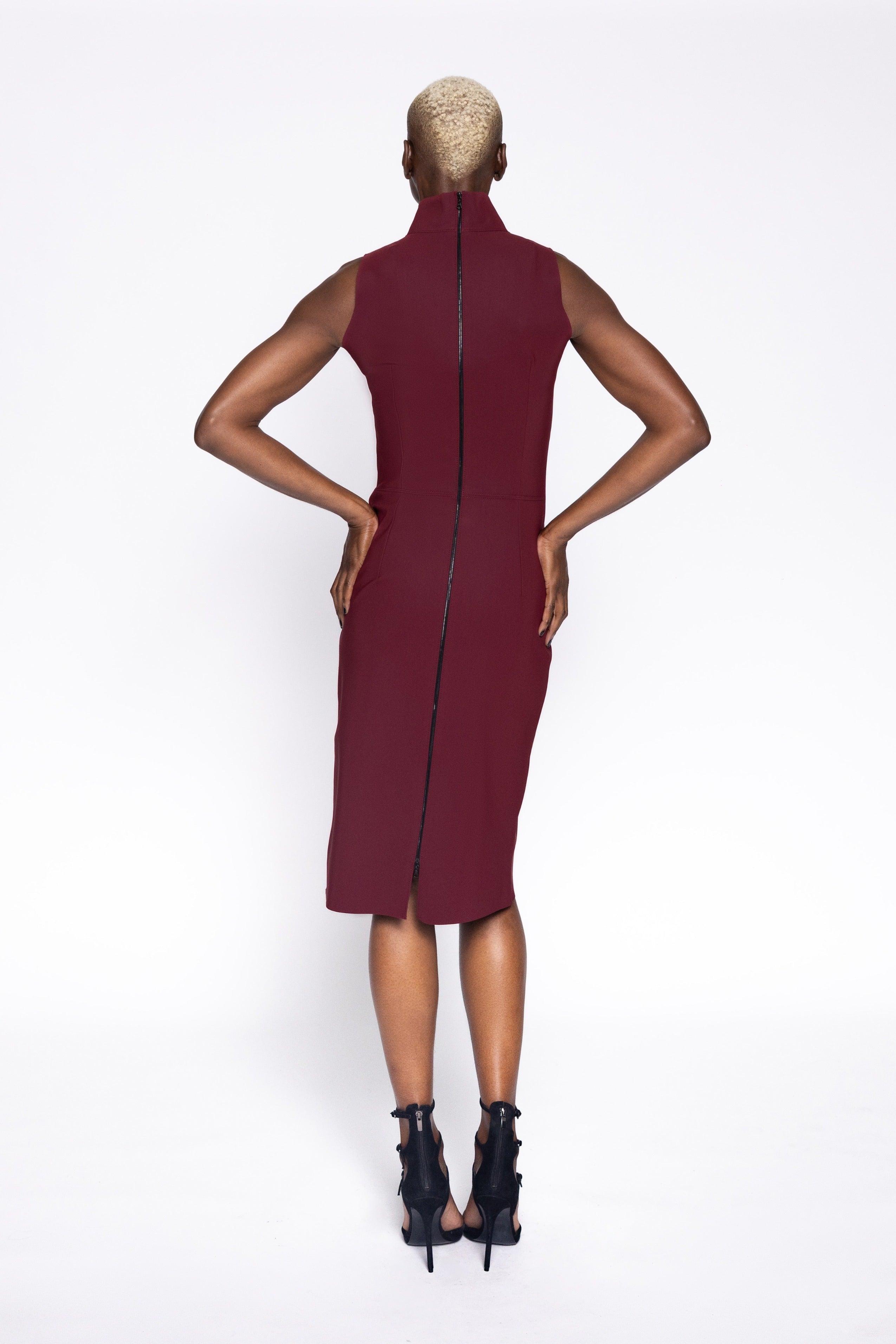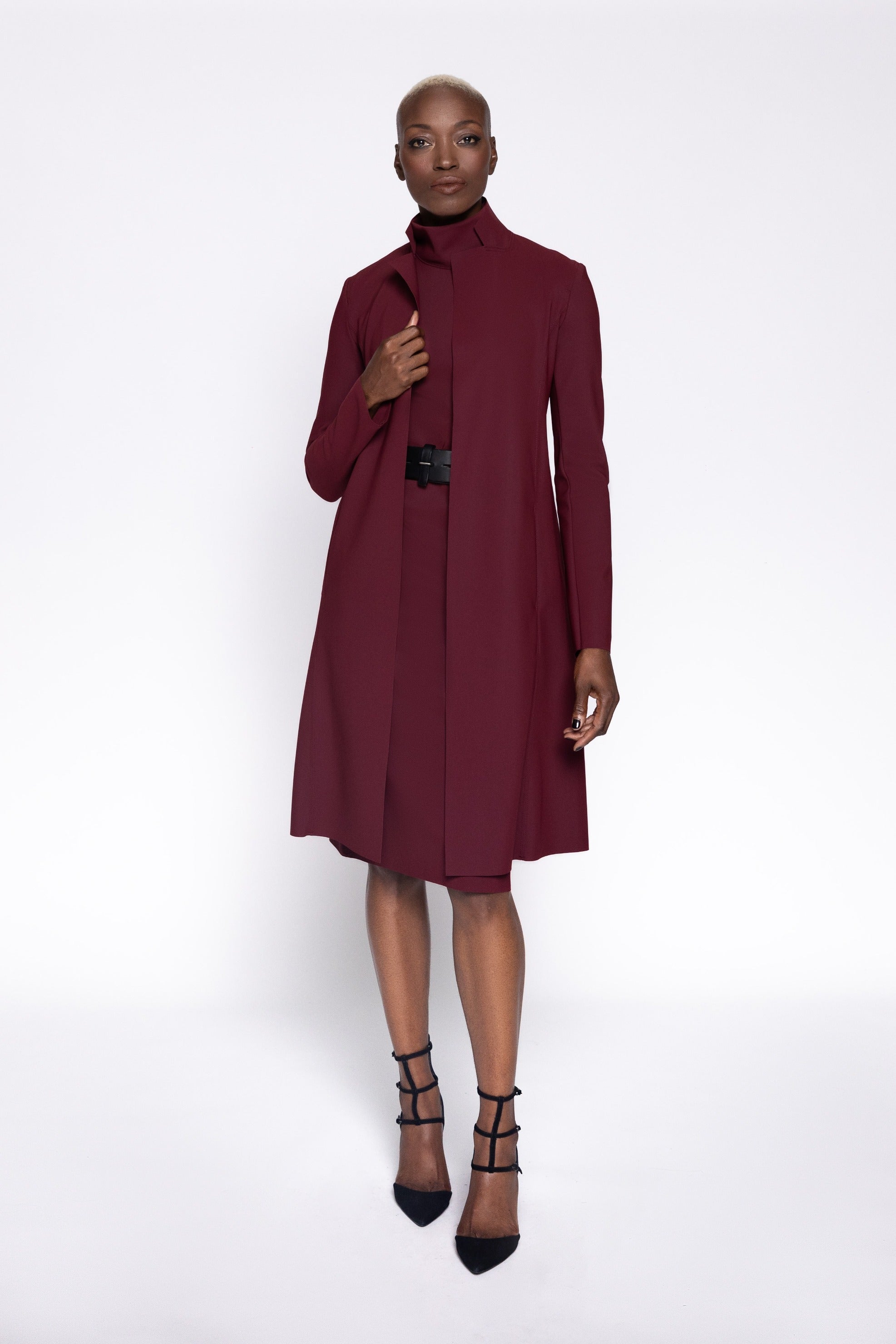 Can't find your size online?
Please call us at 888-868-2057. We may have your size in the boutique.
Let the Tabitha surprise you. This piece plays with the daring and the restrained all at once – thanks to a sleeveless, sleek design married with a banded high-neck collar that gives away just enough and never too much.