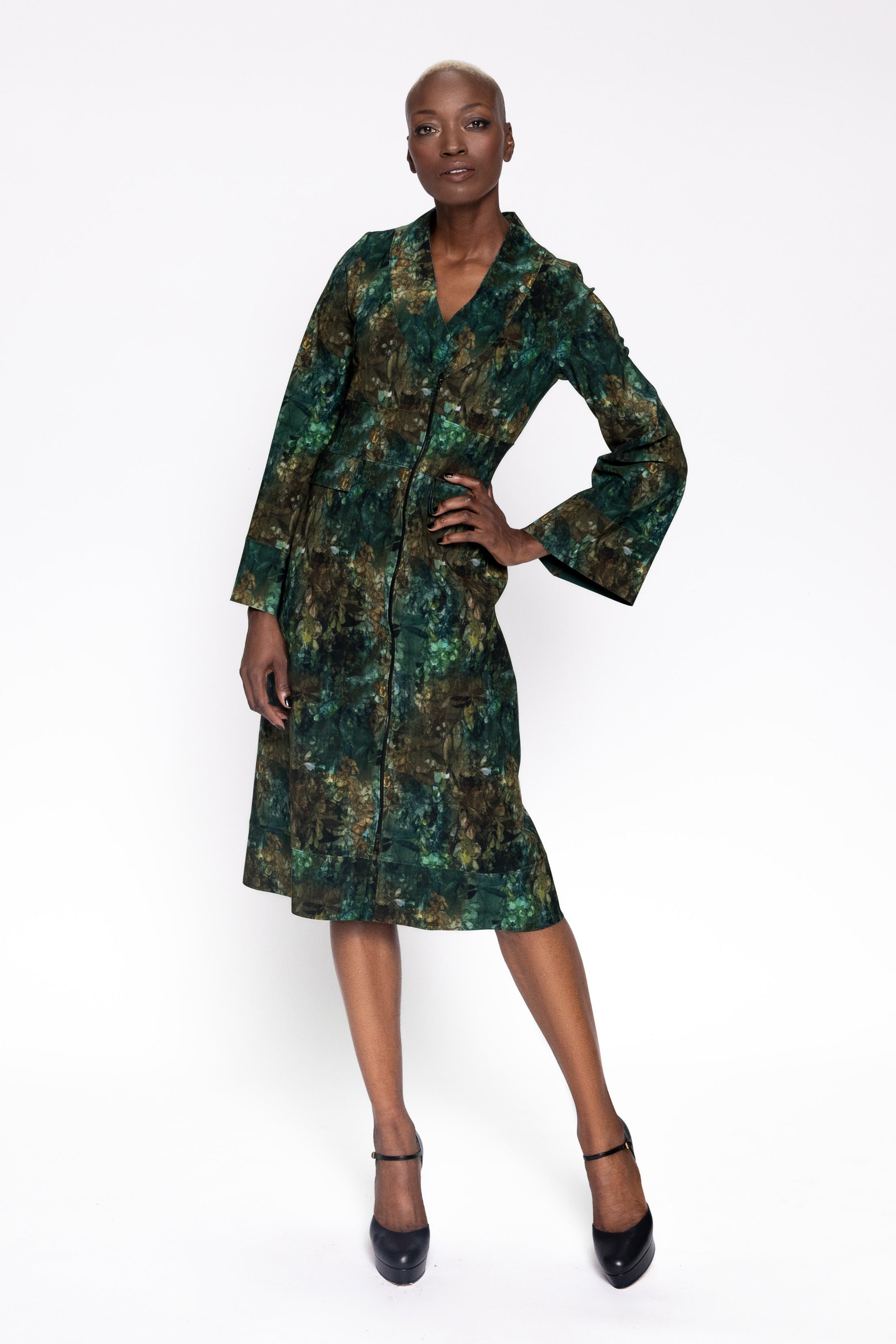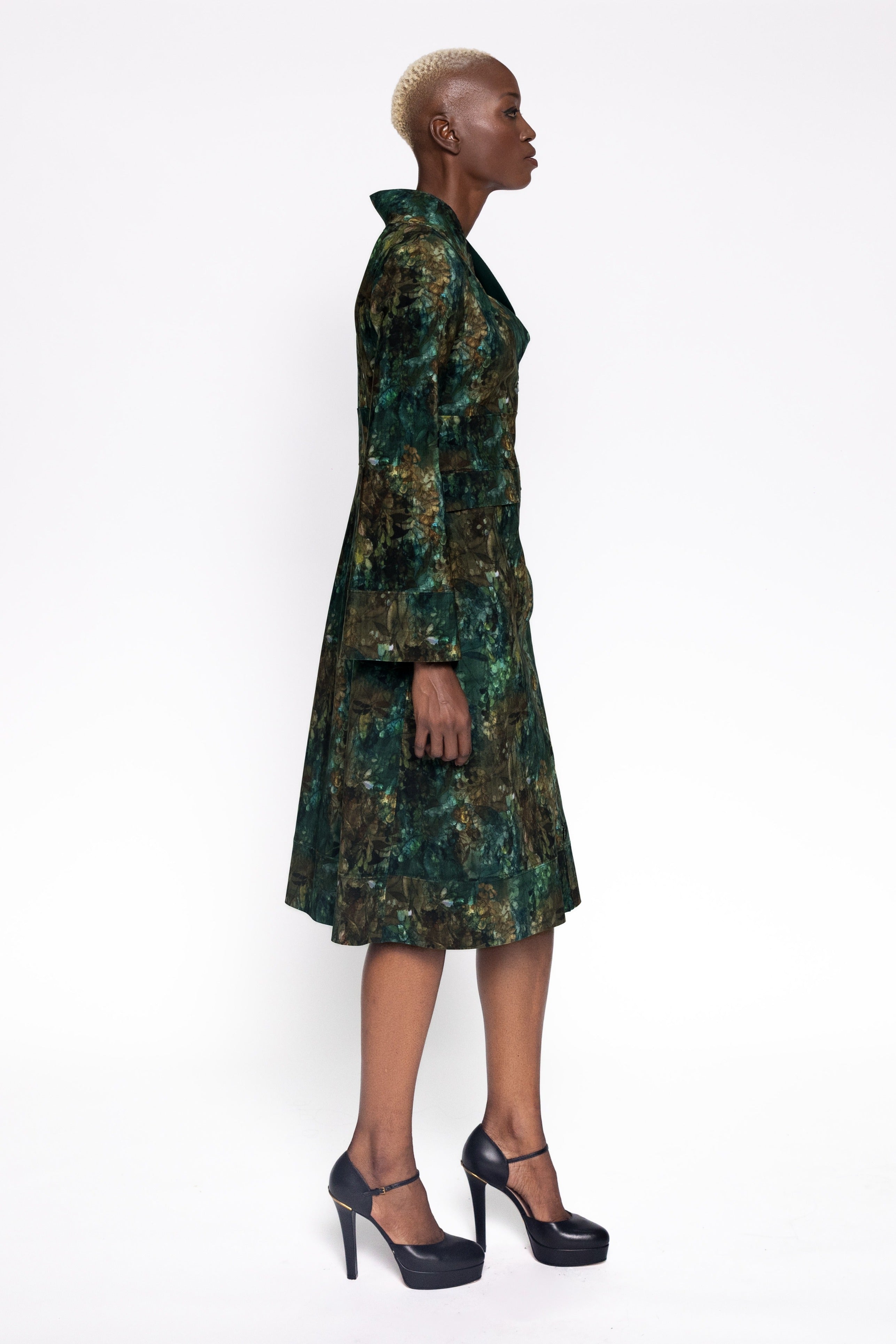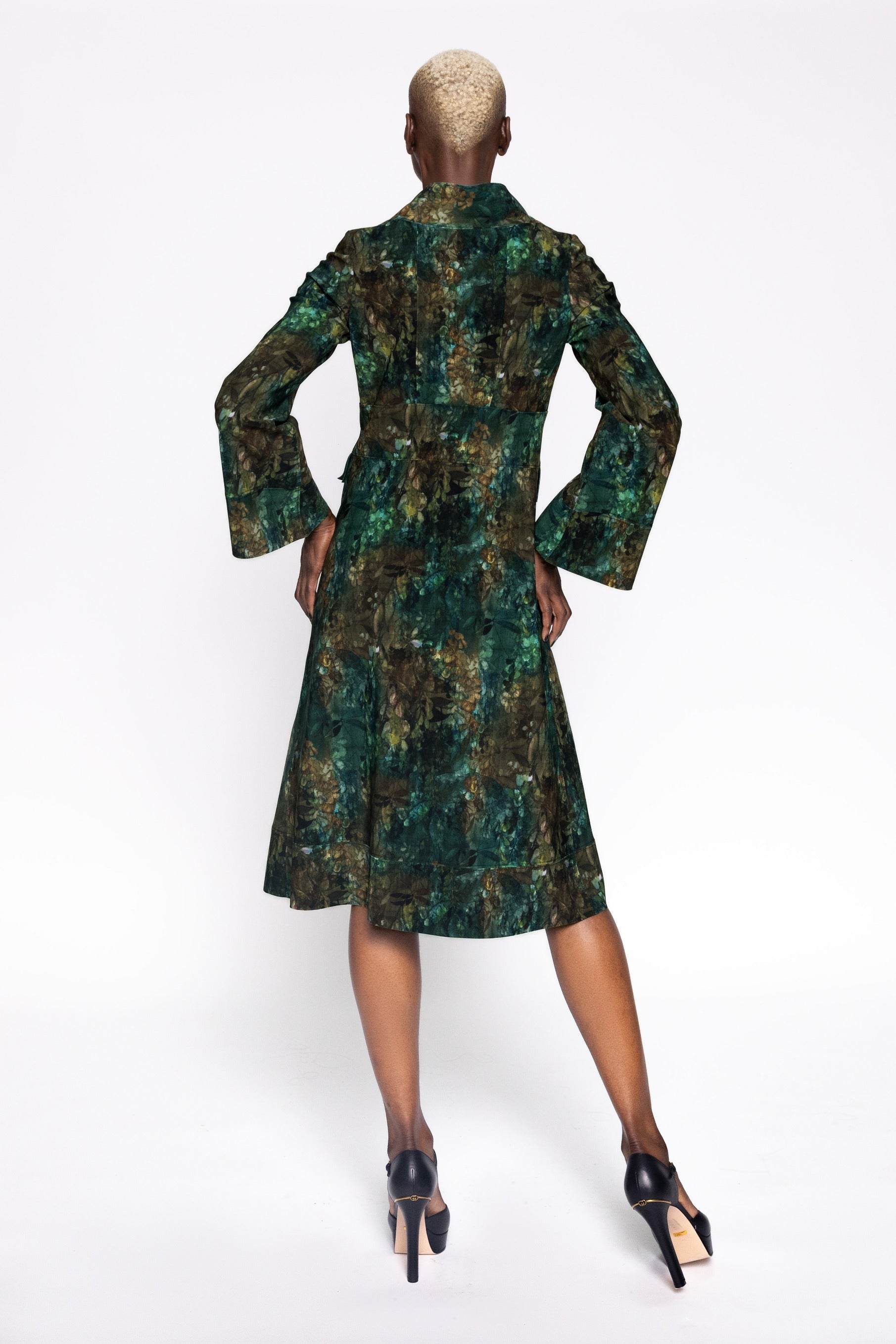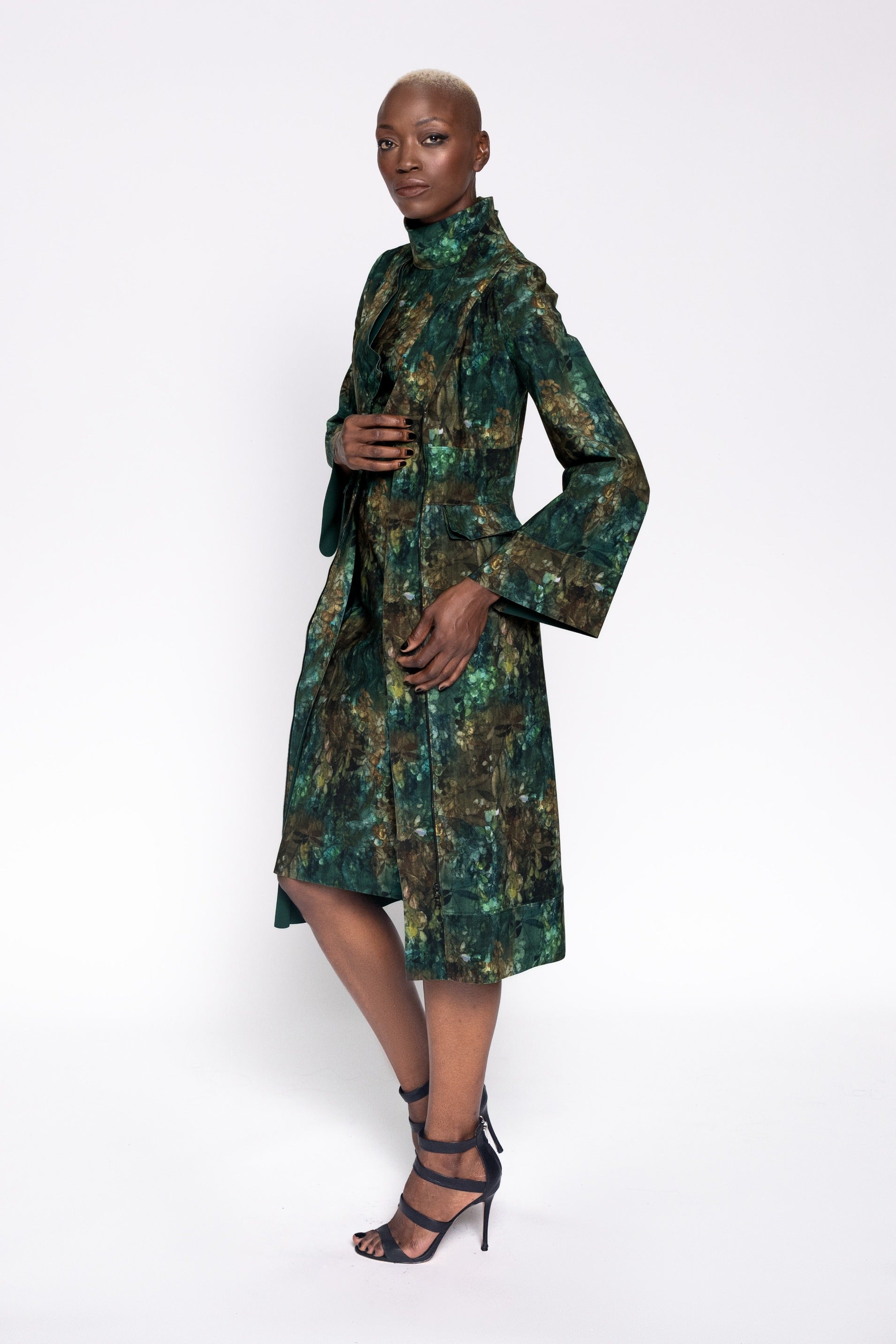 Brando Coat - Wildwood Print
Can't find your size online?
Please call us at 888-868-2057. We may have your size in the boutique.
It's a coat. It's a dress. It's Brando. A kimono inspired neckline crosses over as it moves down and across the body. The drama comes along the band, with an inserted panel that defines the silhouette. Wear her open and austere as a coat, or closed and sleek as a dress. Keep them guessing.