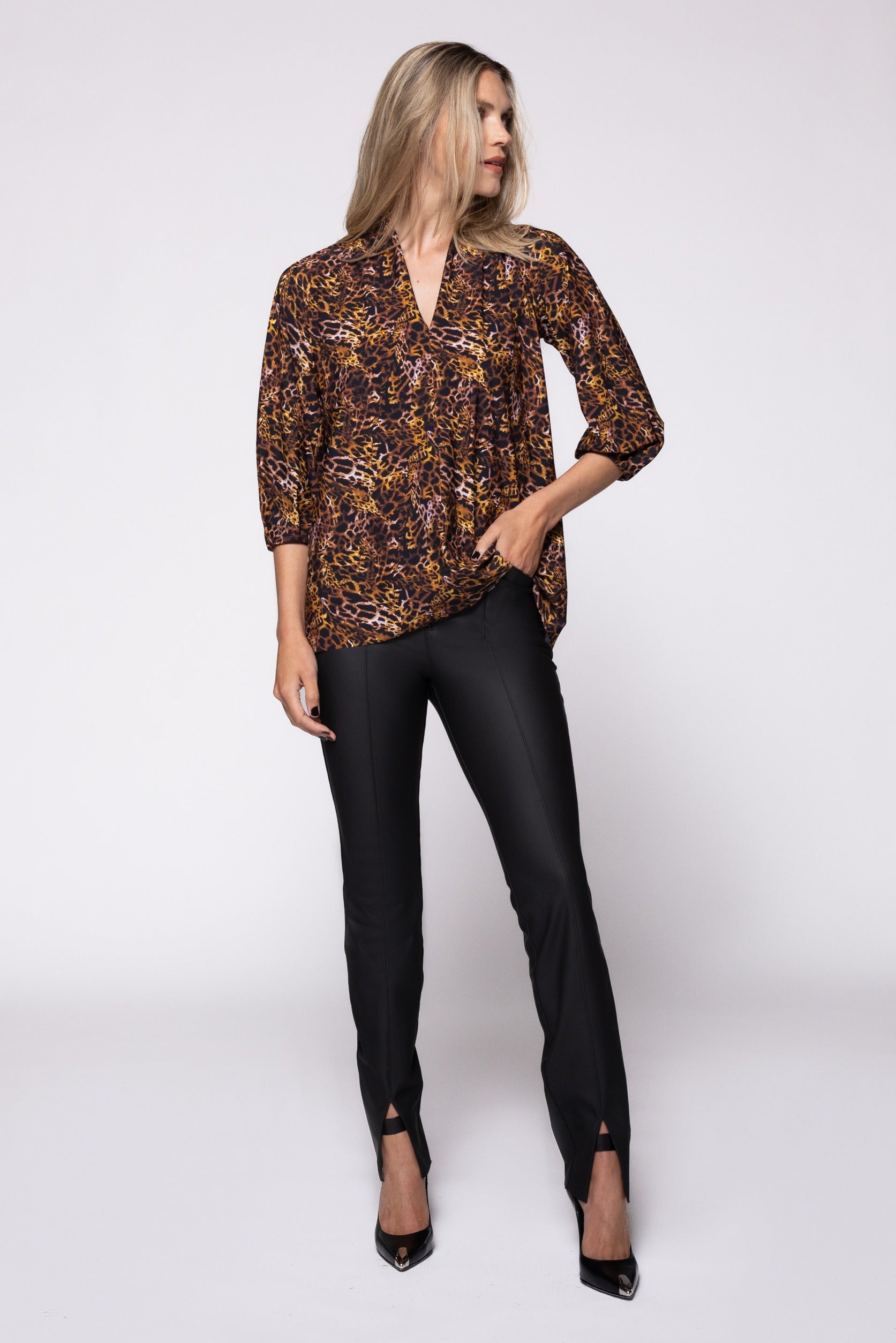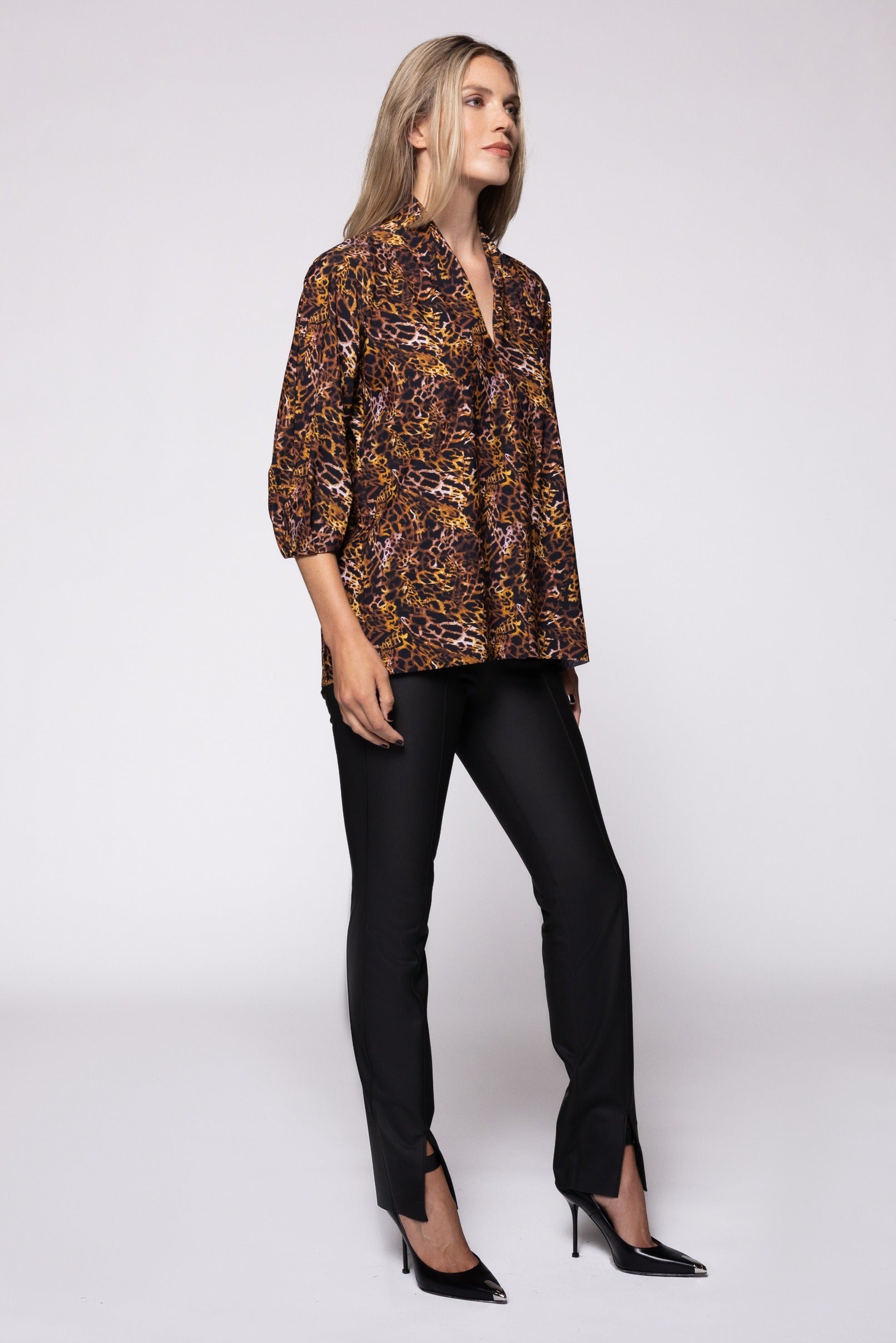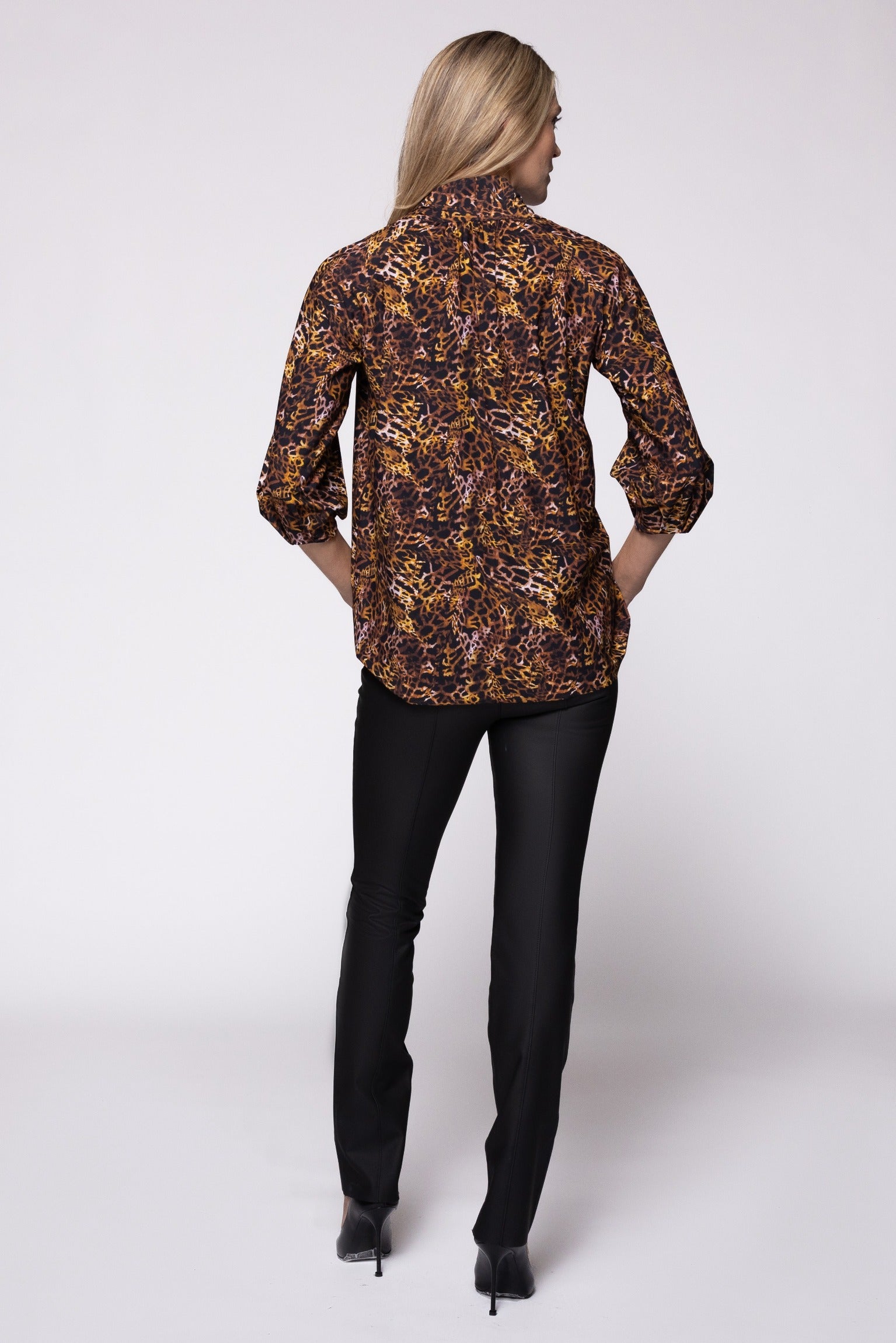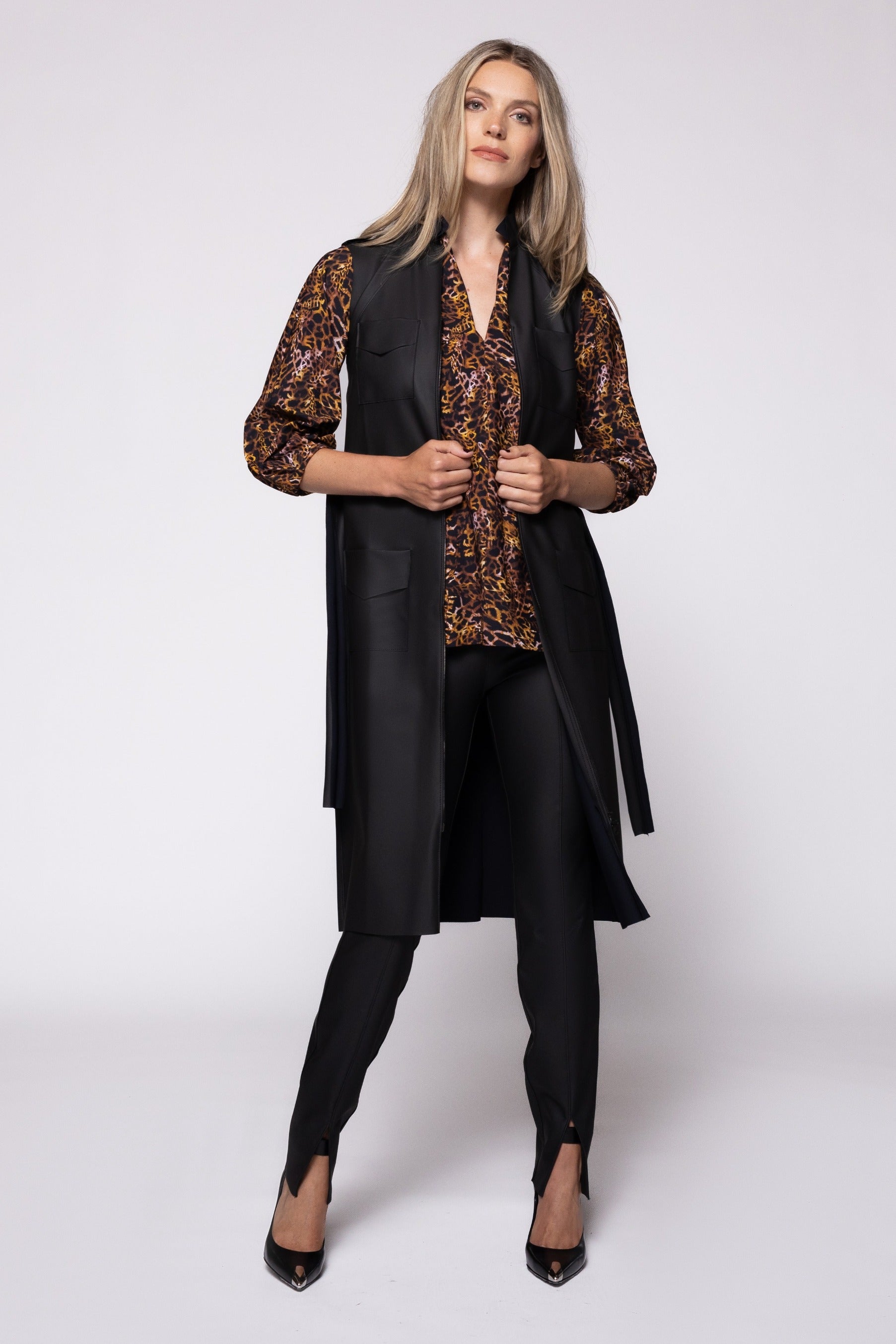 Gish Blouse - Jaguar Print
Can't find your size online?
Please call us at 888-868-2057. We may have your size in the boutique.
Gish truly embodies what a blouse is meant to be. The details make it a showstopper: with a more modern v-neck that's created from a series of tucks that run from the back to the chest, its fuller ¾ sleeve is feminine that's easy all at once, and its ultra-lightweight fabric that works tucked and untucked. When you wear it and move in it, it takes on a whole new life.