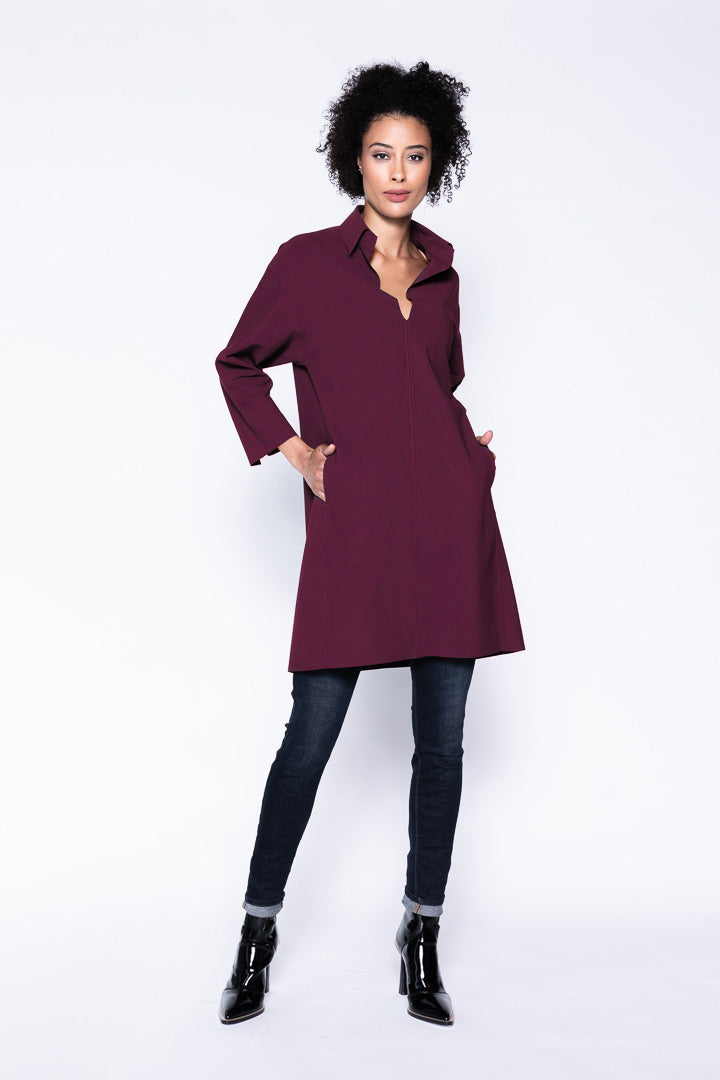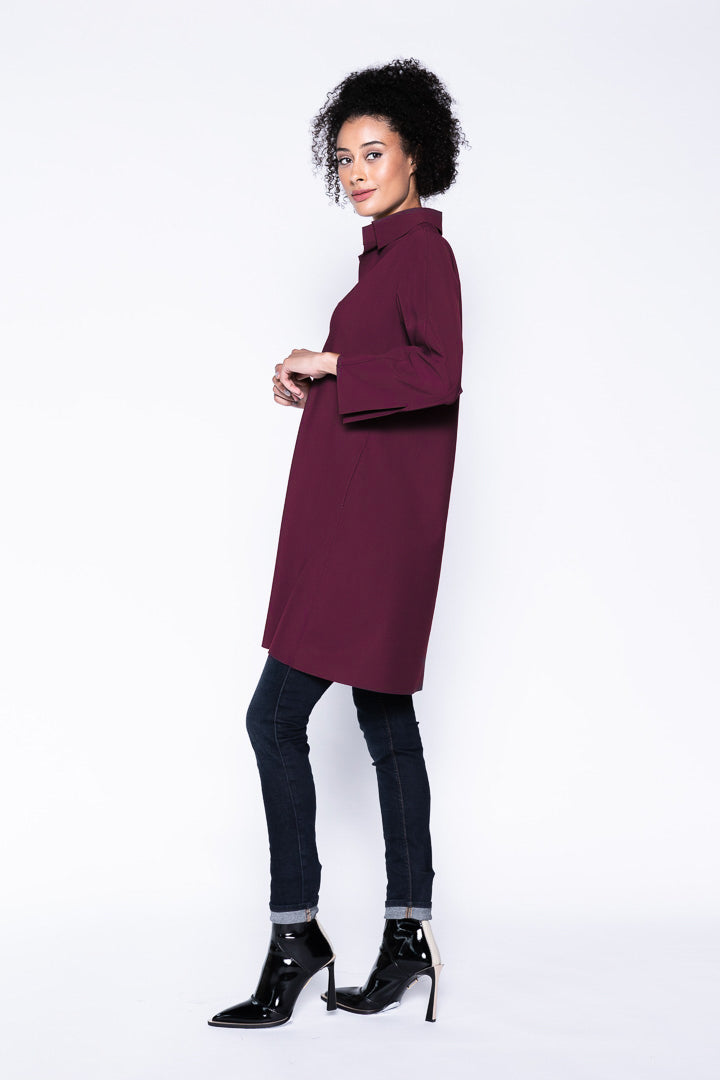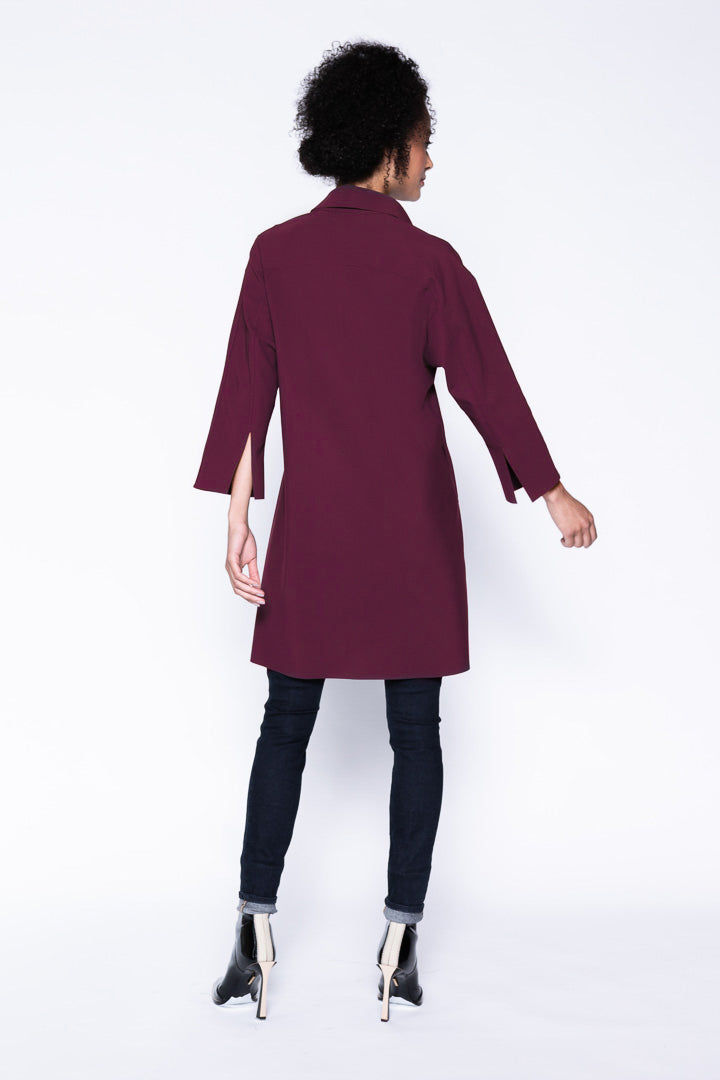 Florence Mini Tunic - Gamay
Can't find your size online?
Please call us at 888-868-2057. We may have your size in the boutique.
Florence was inspired by an oversized men's white shirt. Florence is cut a little closer to the body through the waist for a more feminine and graceful silhouette. Vented sleeves and a shirt collar v-neck add architectural detail to this versatile, wear-anywhere tunic.