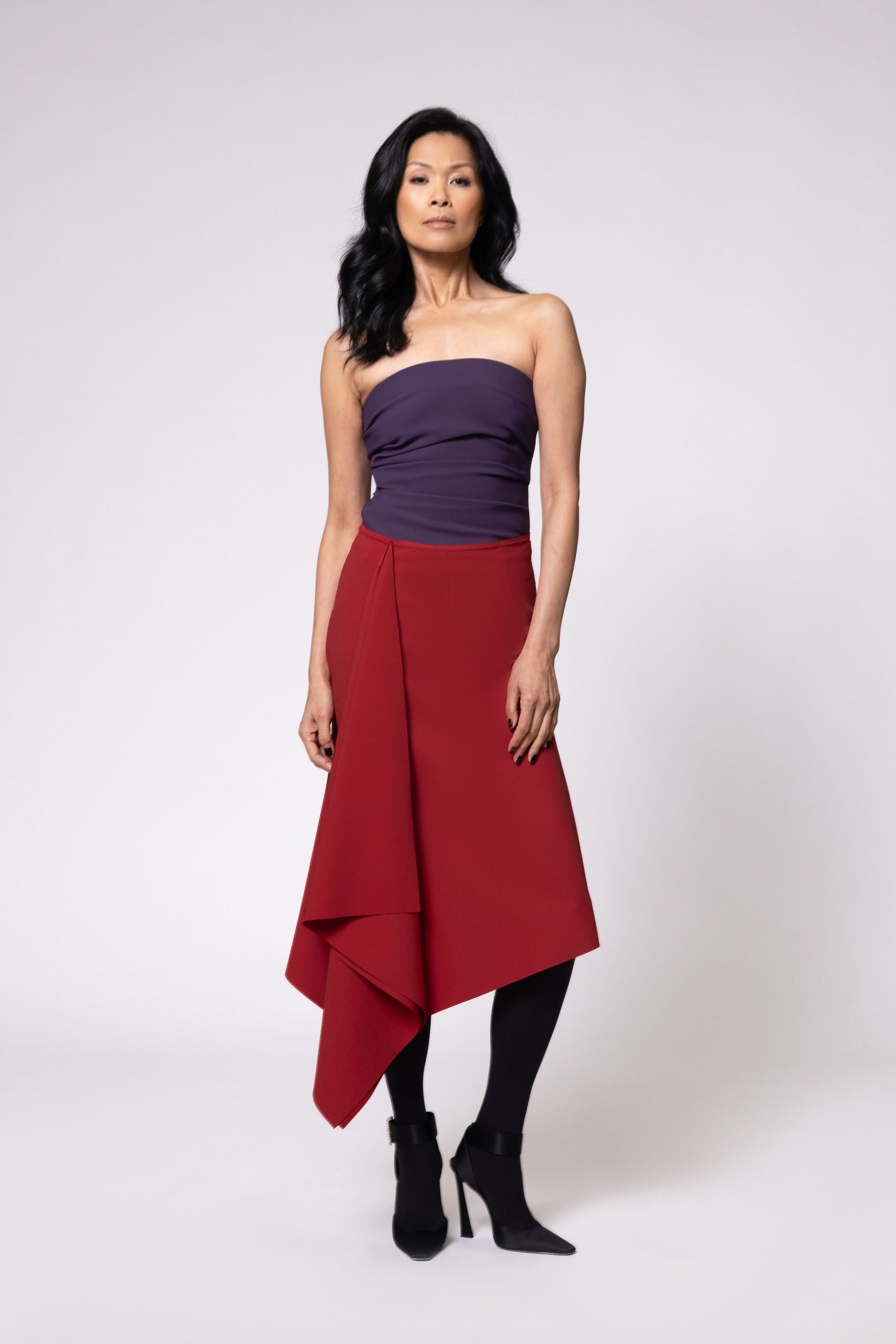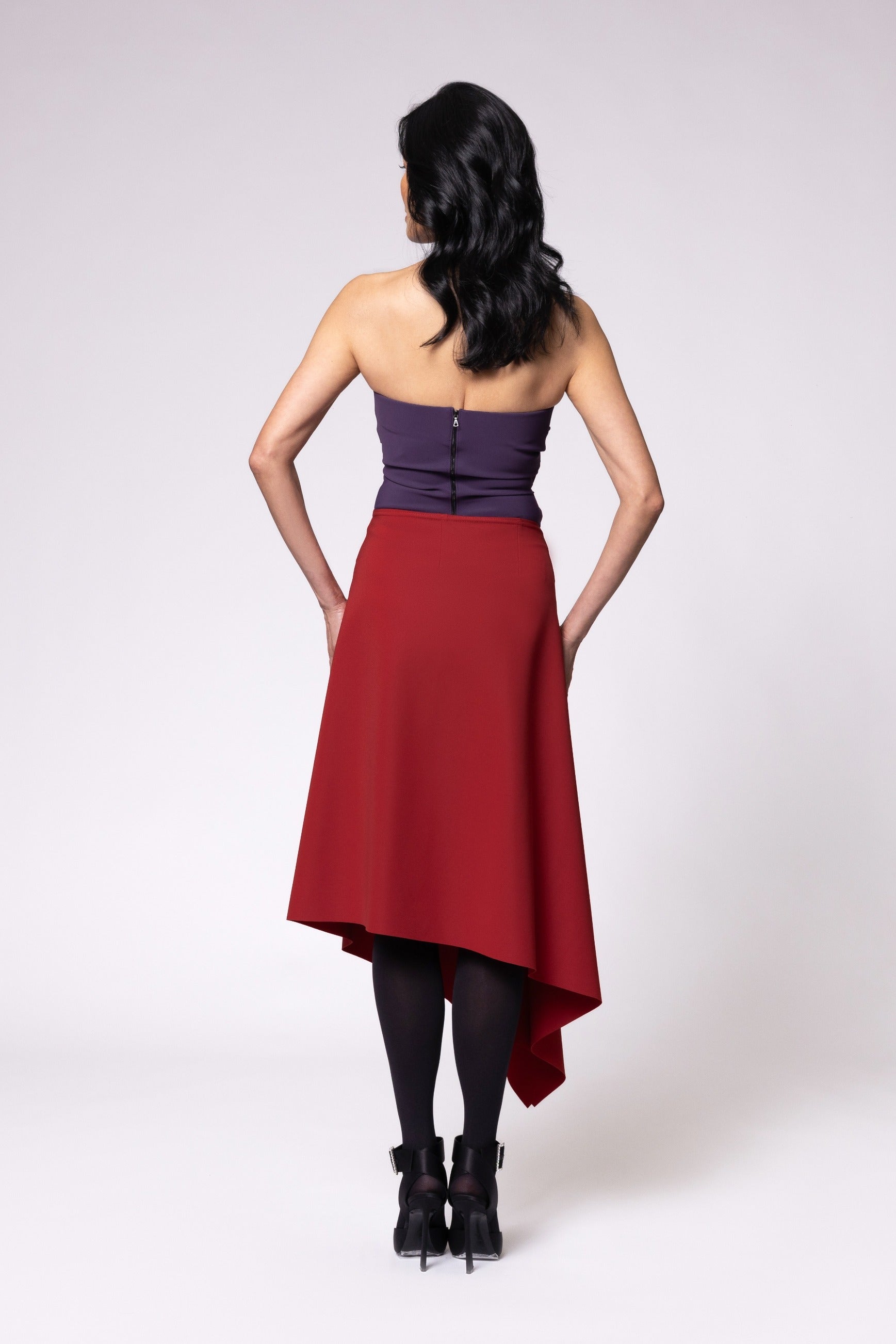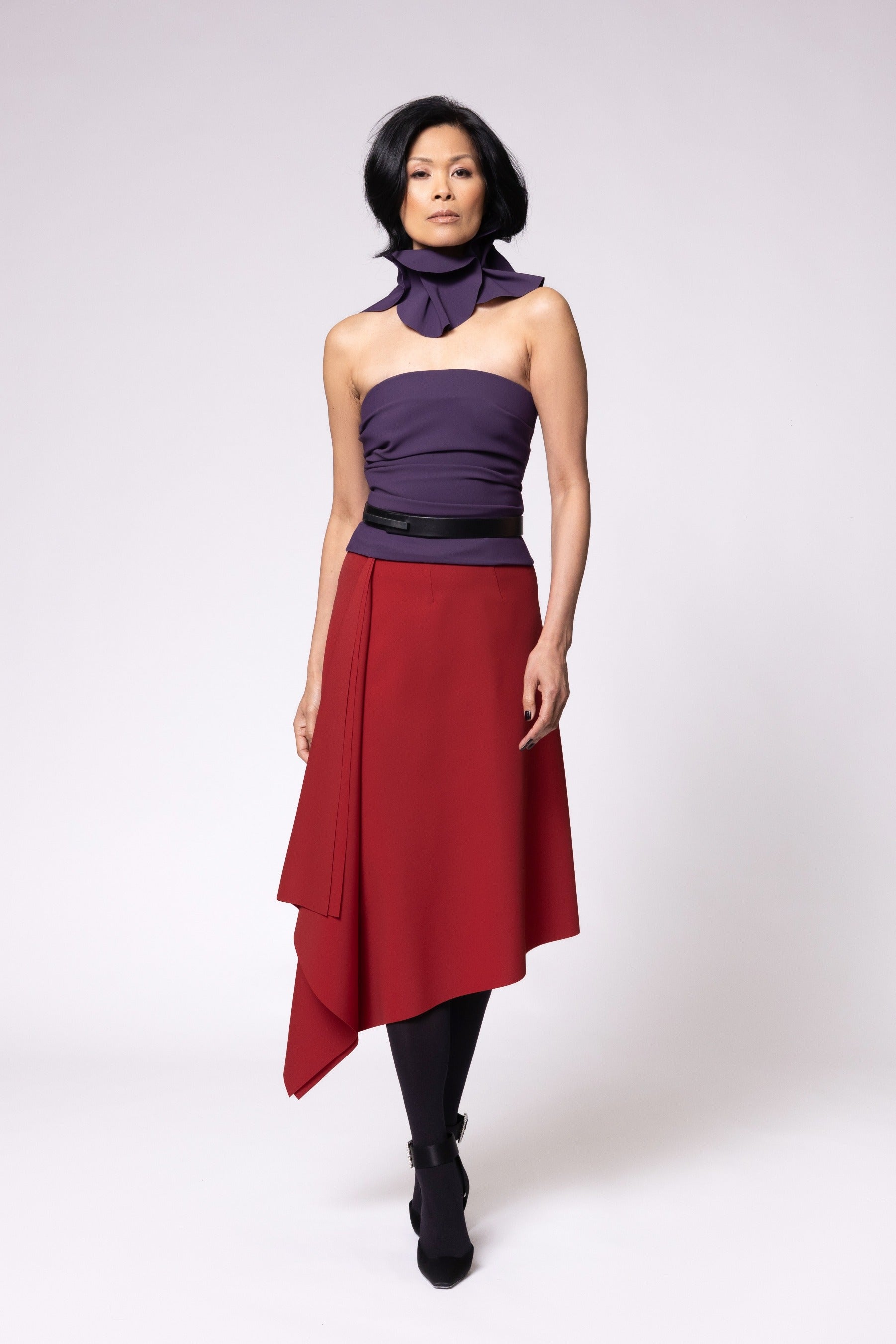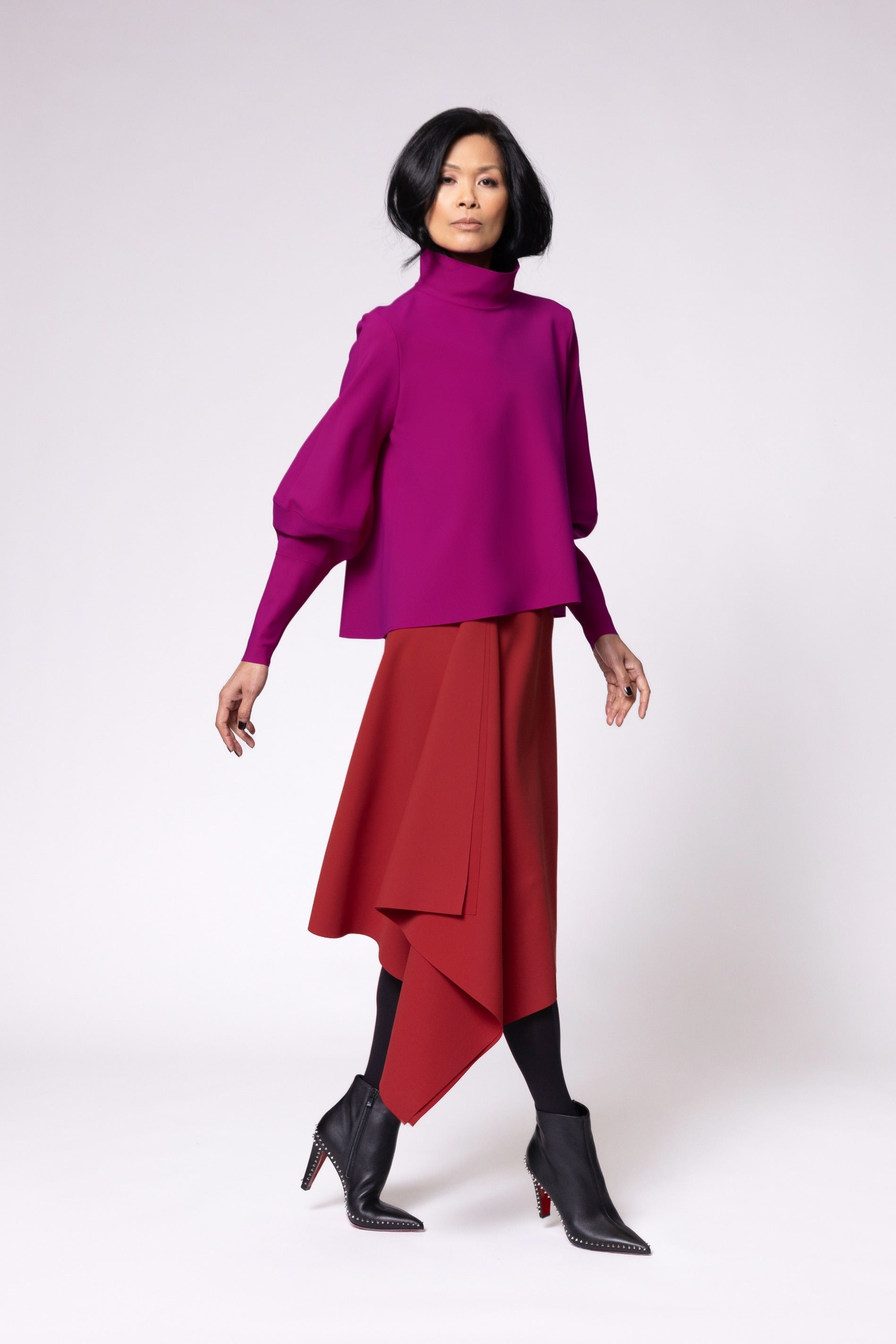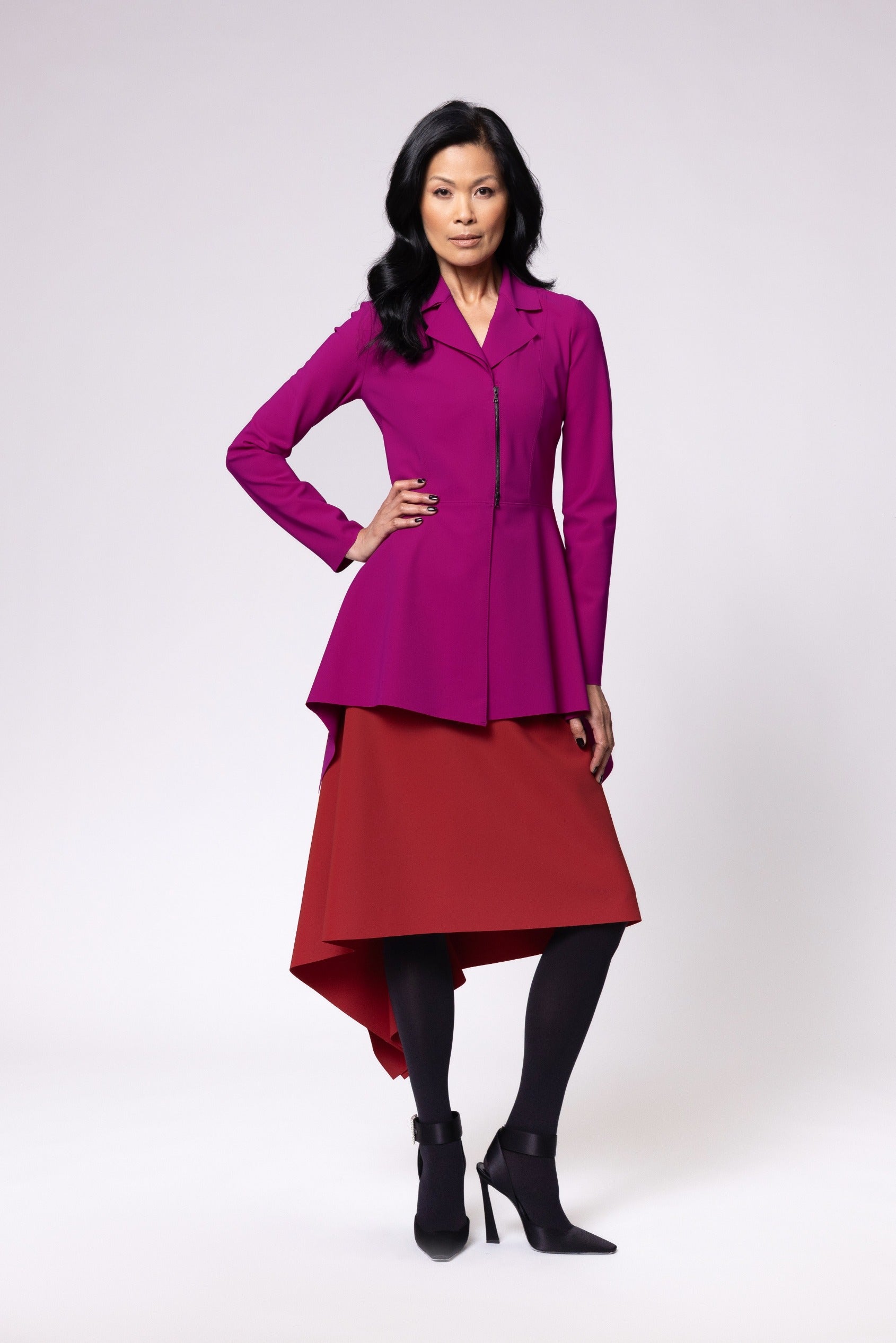 Can't find your size online?
Please call us at 888-868-2057. We may have your size in the boutique.
One single piece of fabric creates the magic that is the Hemsworth. The solo seam that runs all the way down the back of the piece ends in a triangular point that finishes the piece on an edgier note. Hot tip: rotate the skirt to the side for a more asymmetric look.