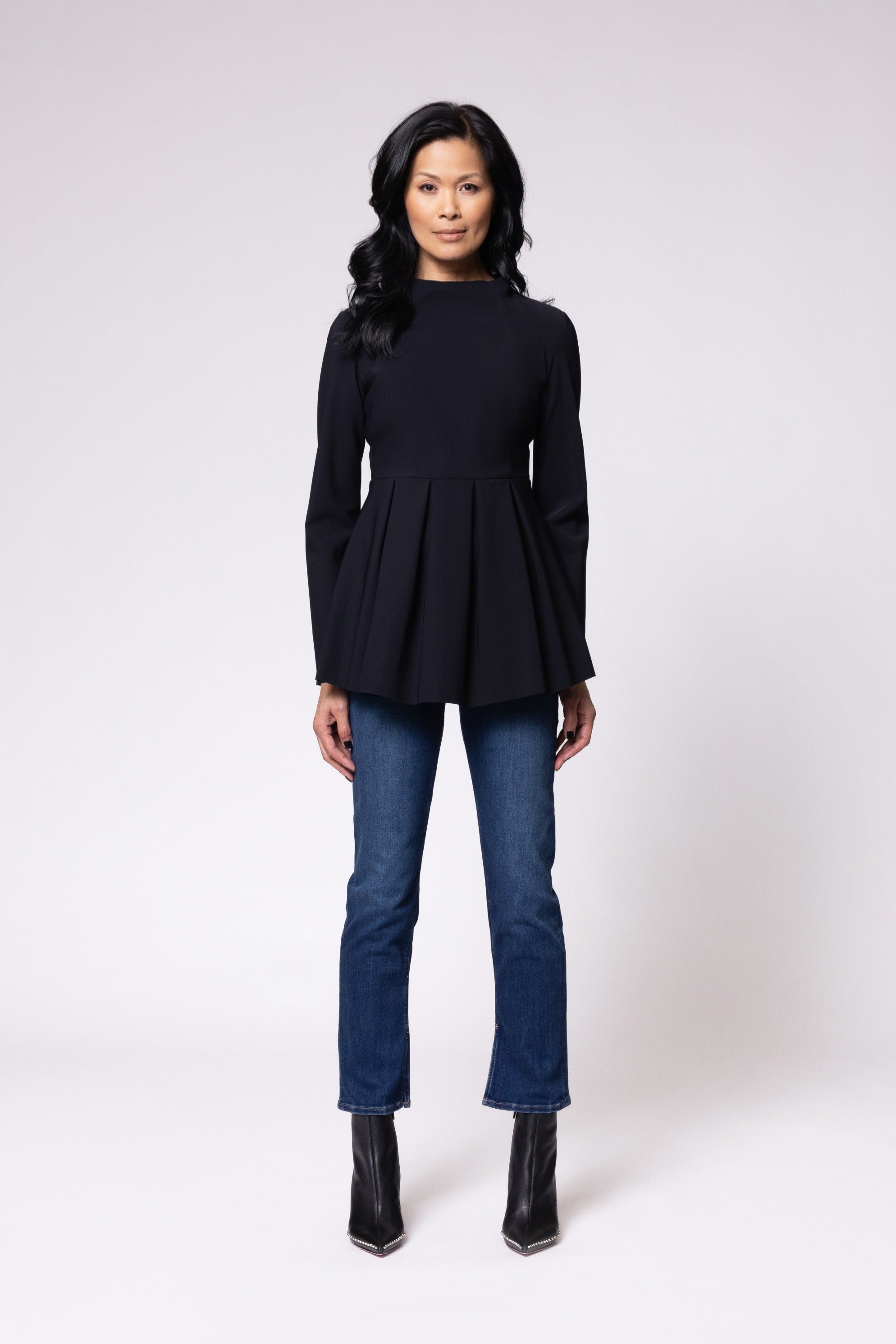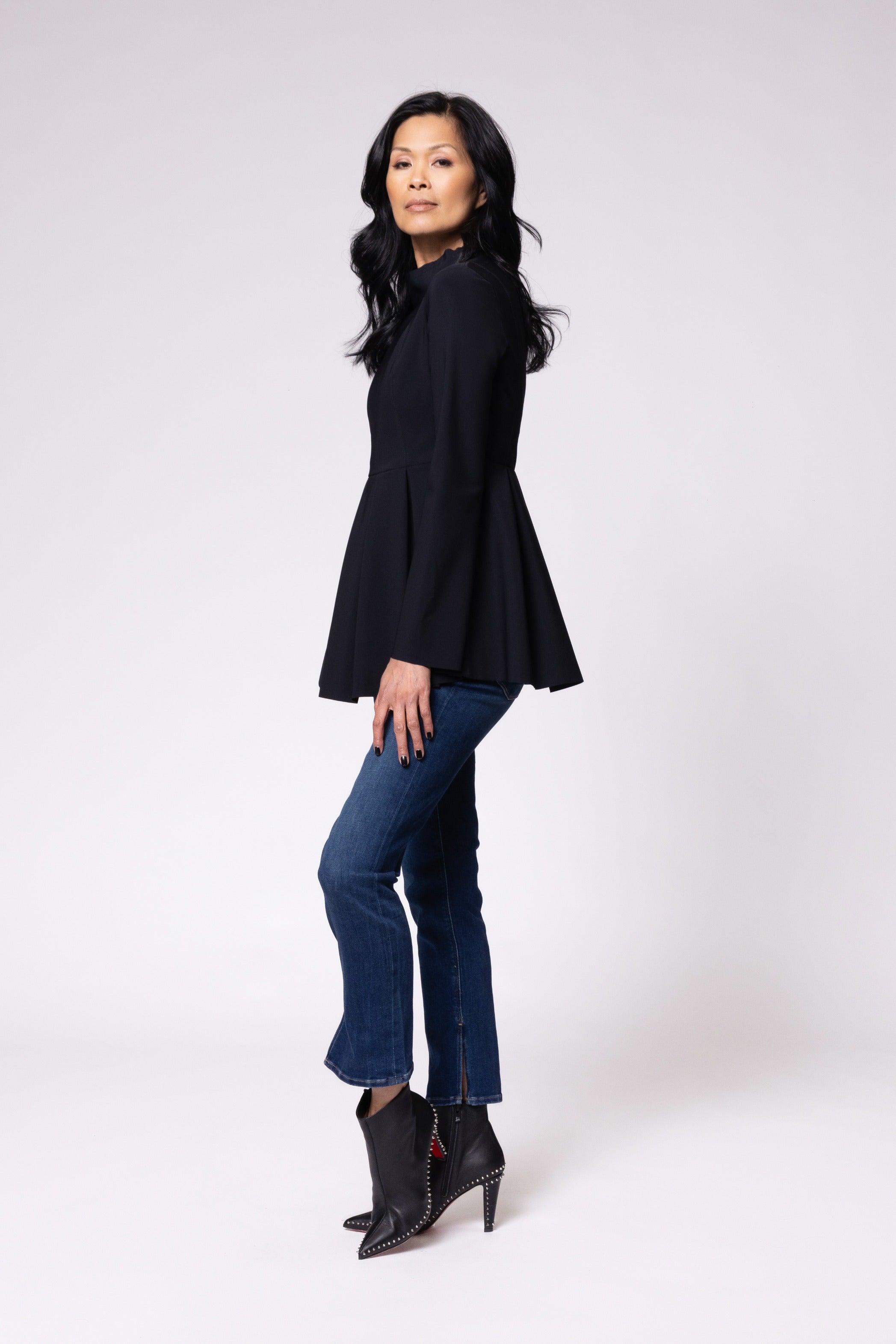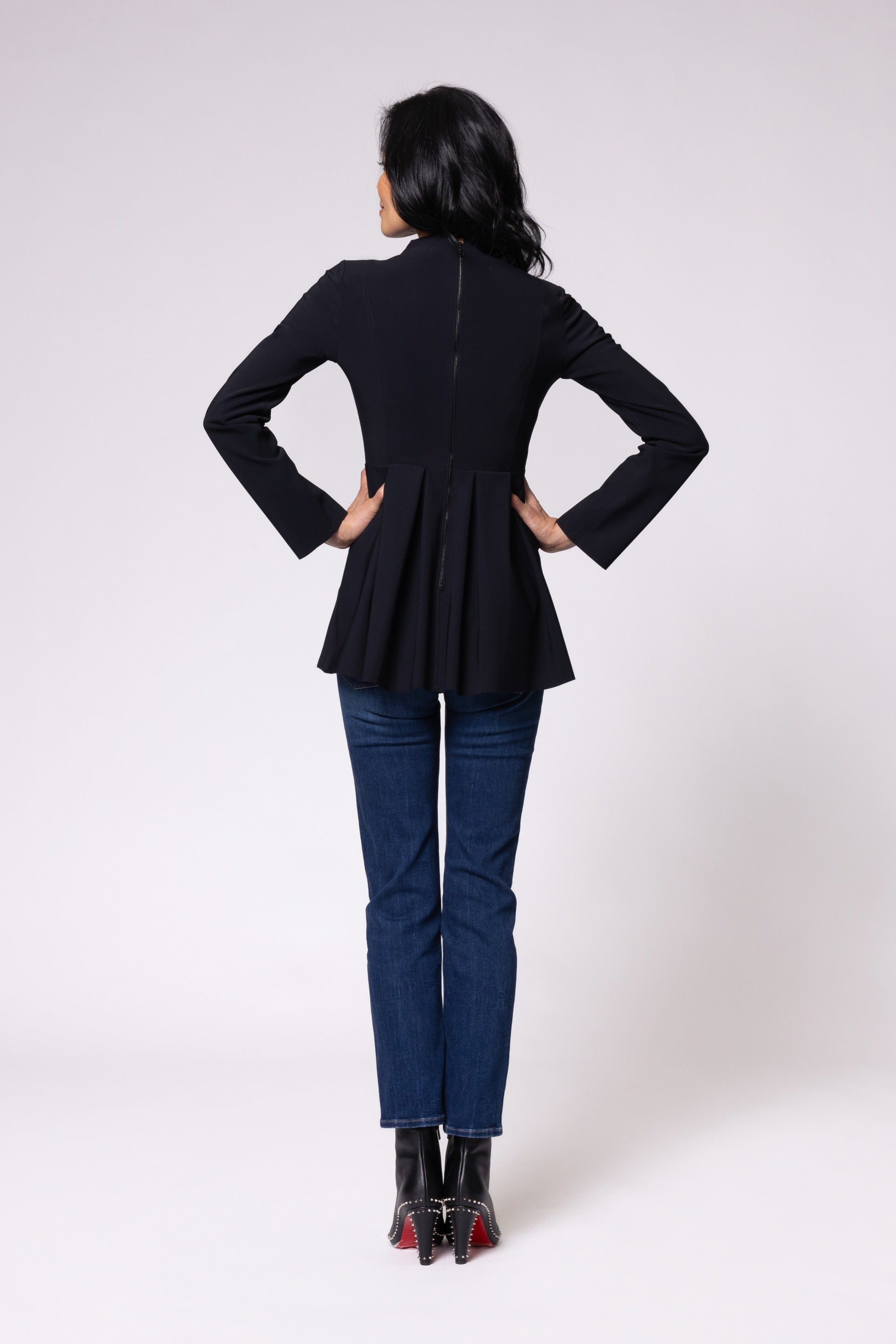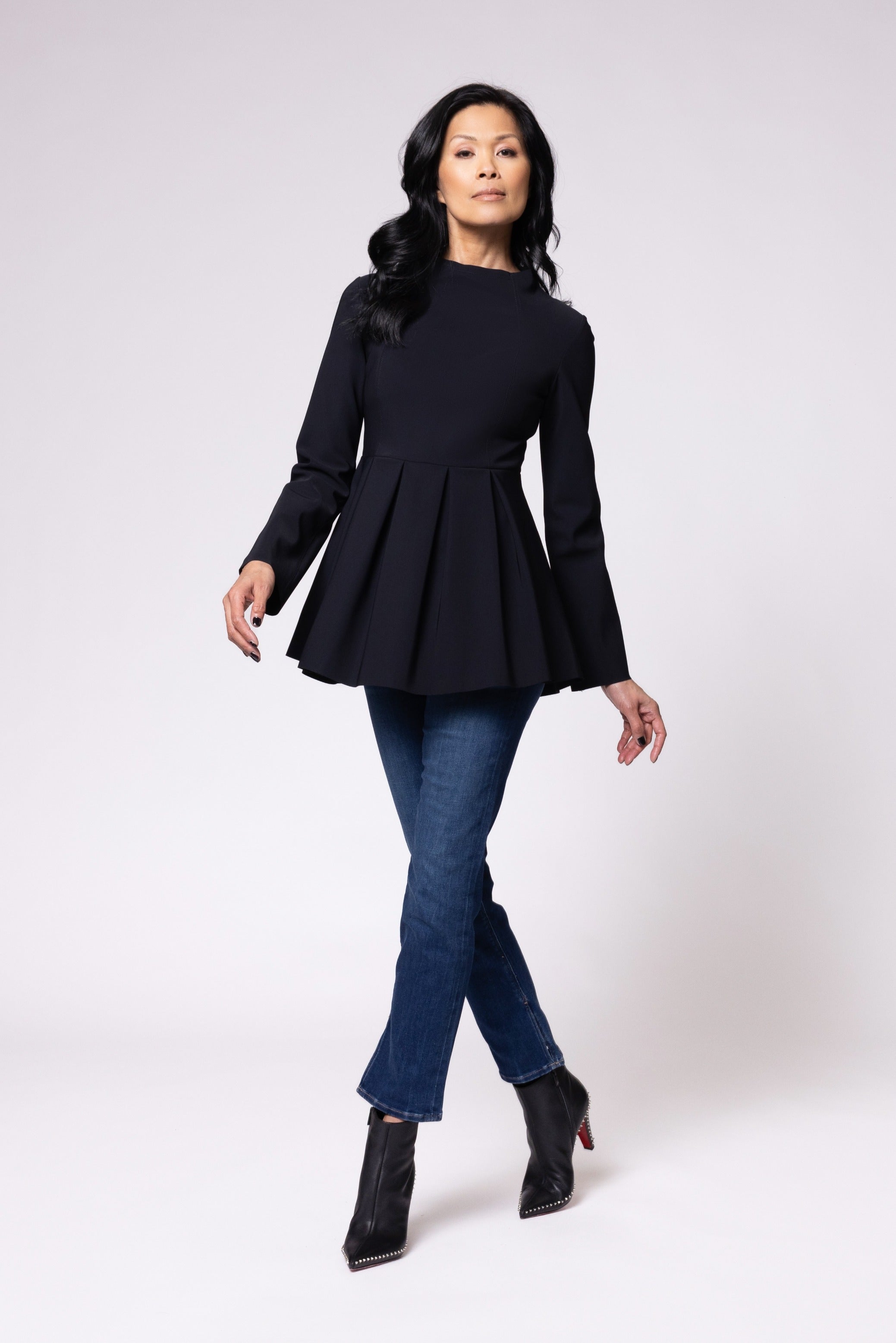 Can't find your size online?
Please call us at 888-868-2057. We may have your size in the boutique.
Tap into your inner maximalist with the Tucci. A gentle standing collar frames the neck and face, while a fitted bodice and empire waist opens into inverted pleats for a top that has structure and movement all at the same time. Wear her to lunch, wear her to the board meeting, wear her to celebrate the everyday.