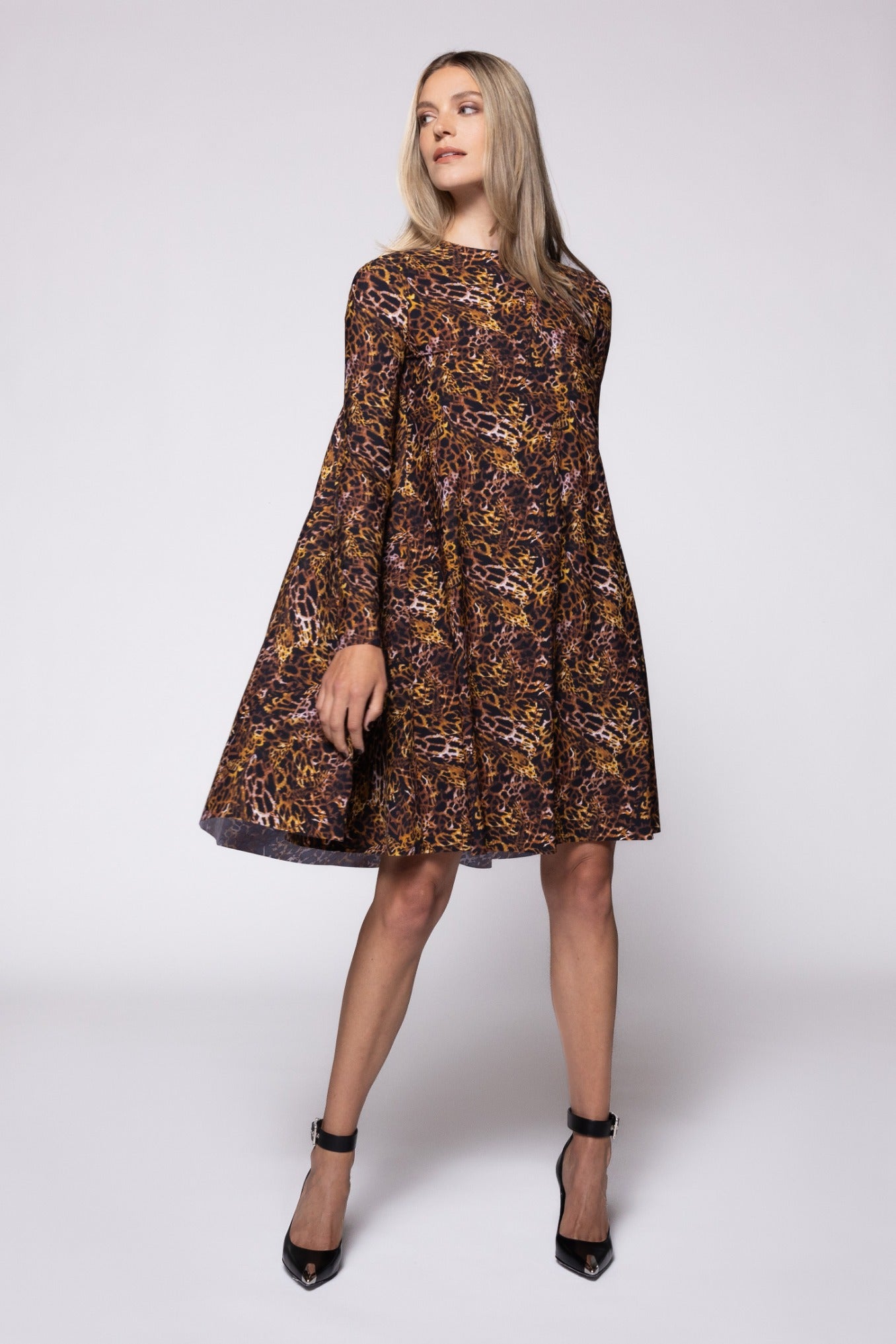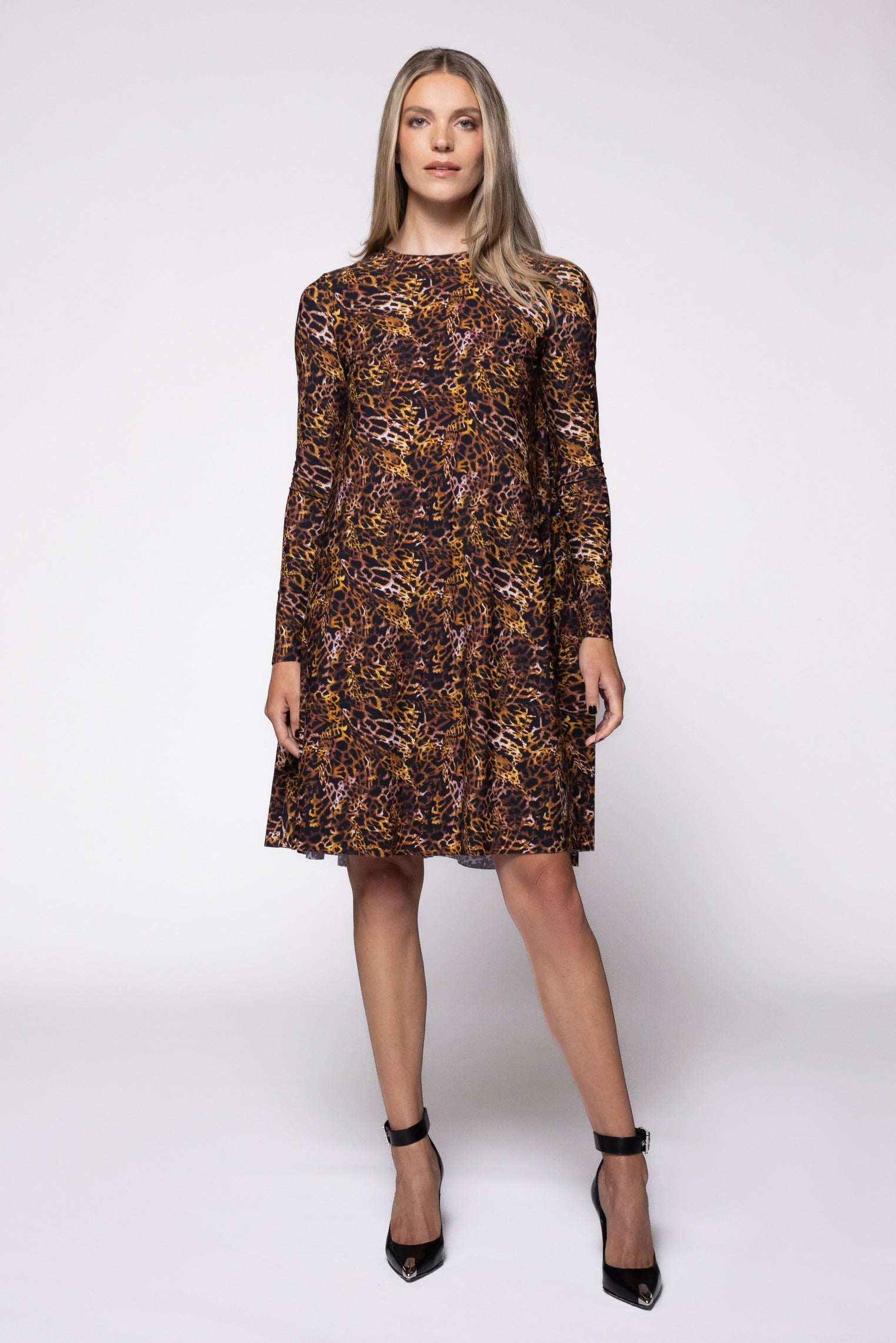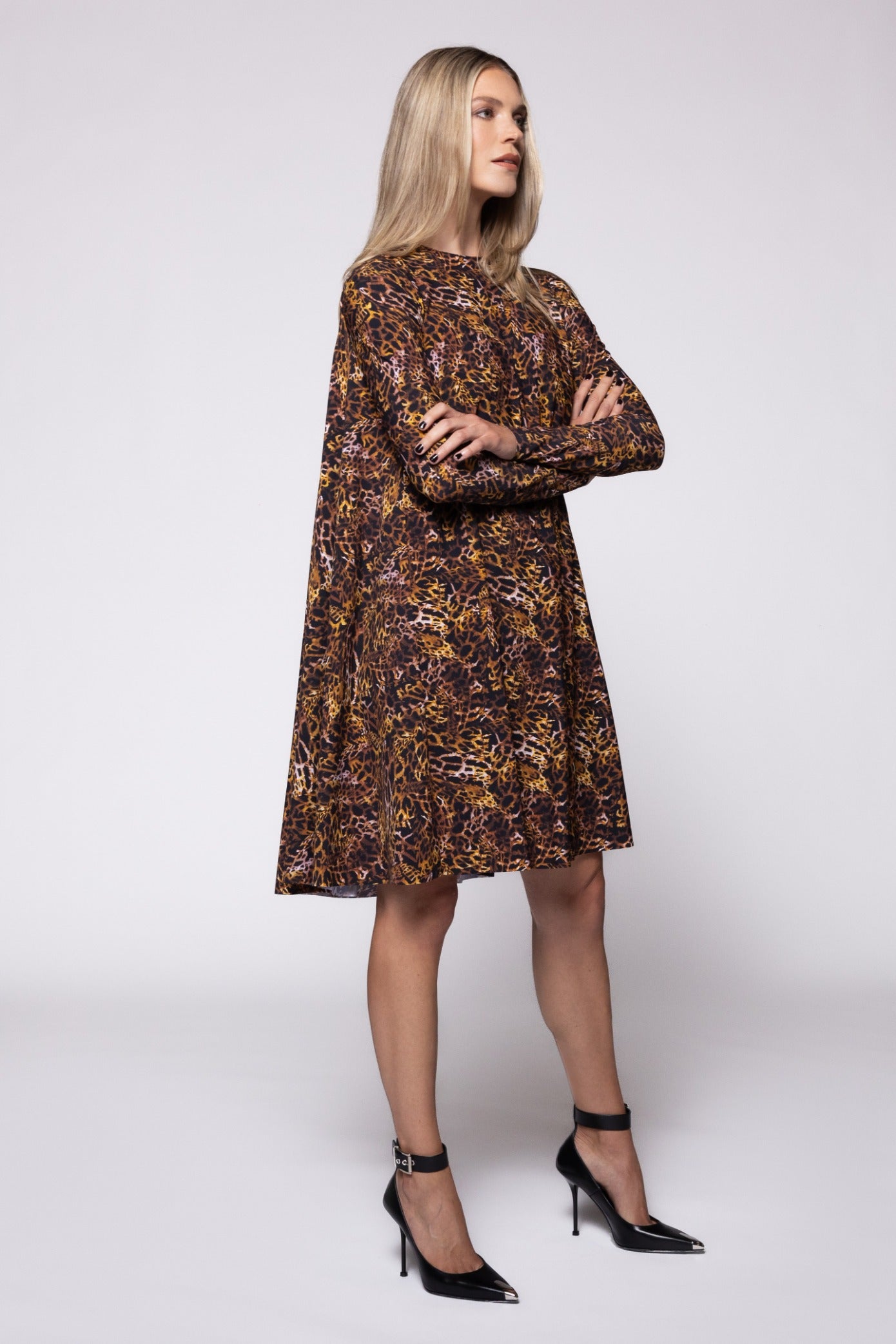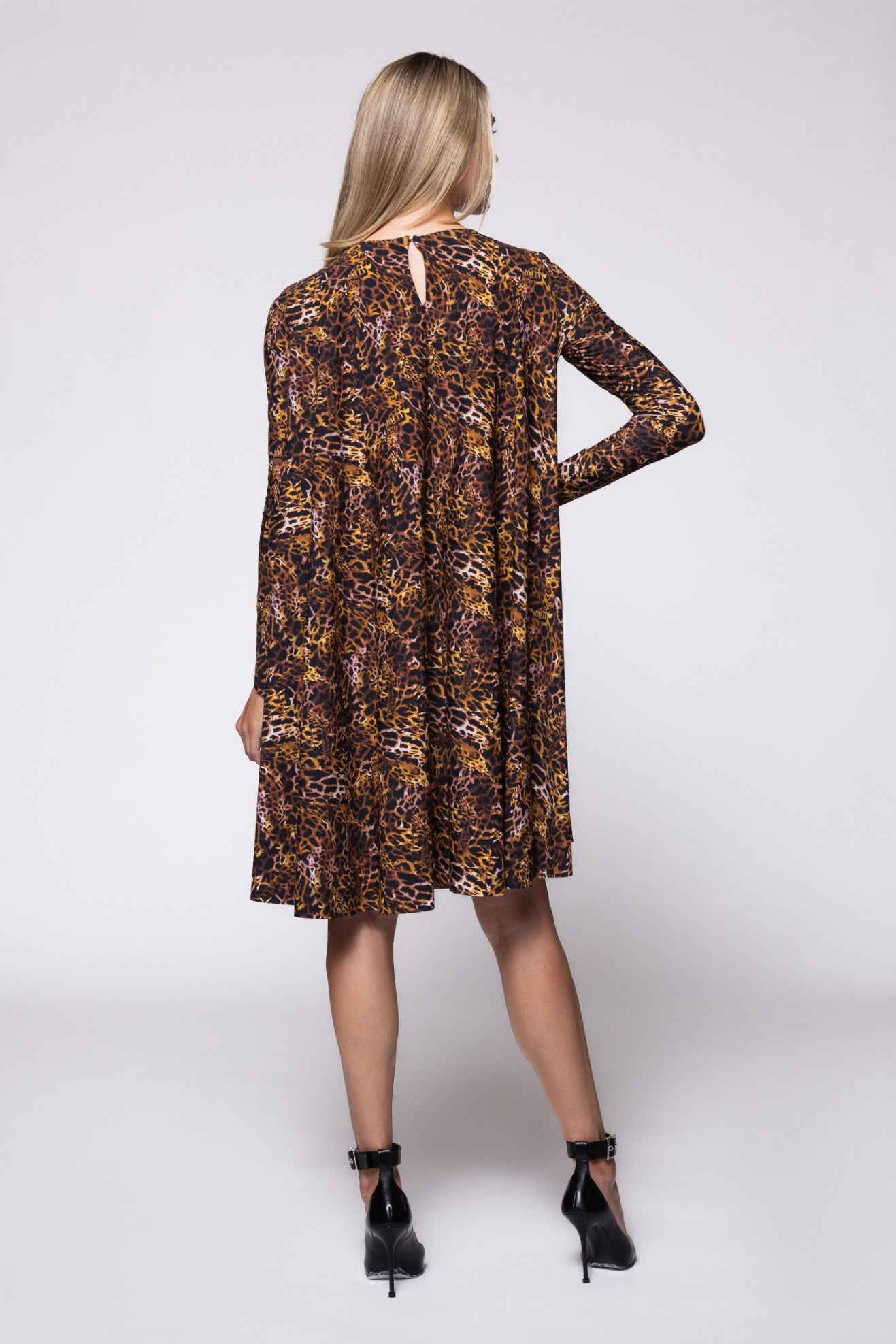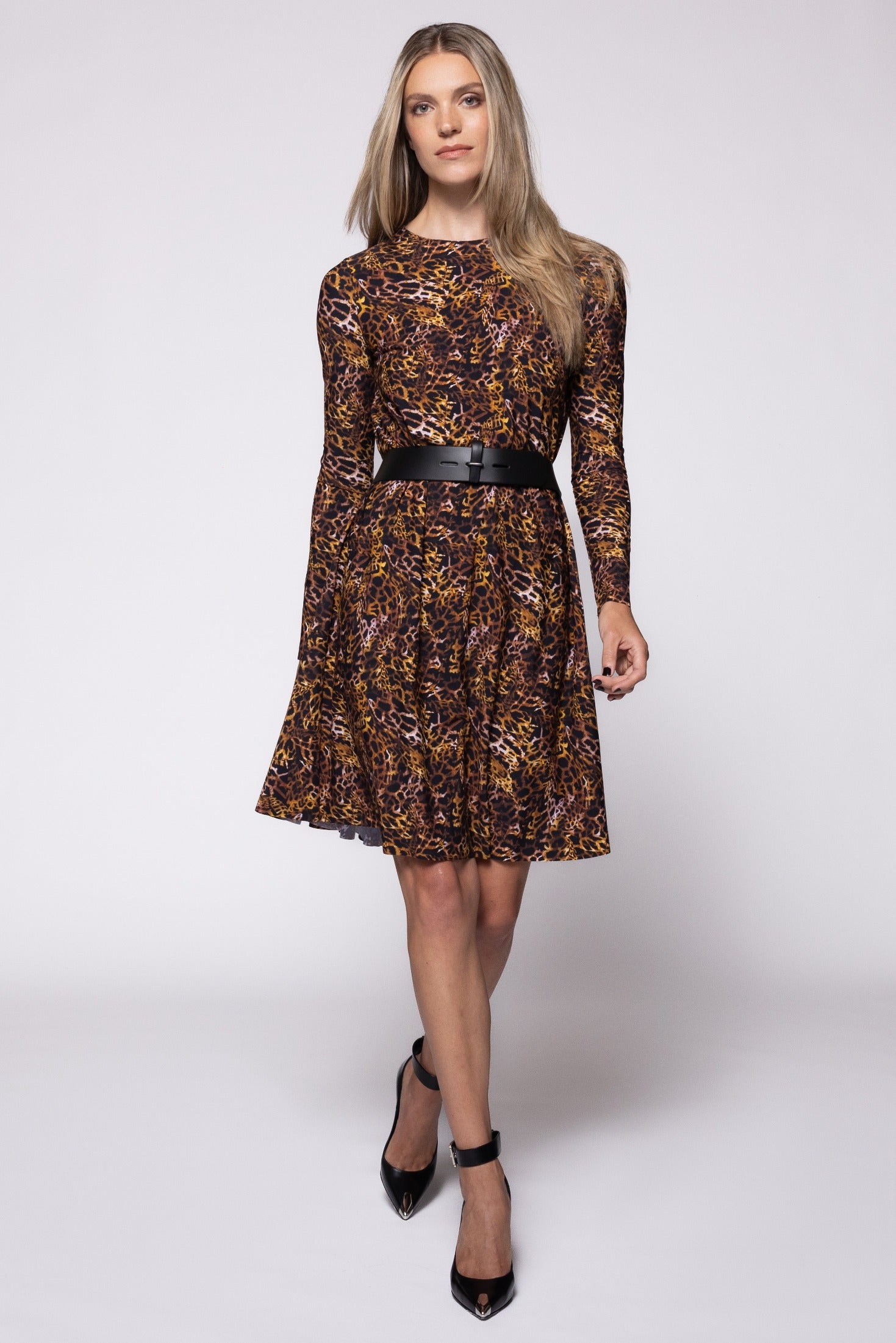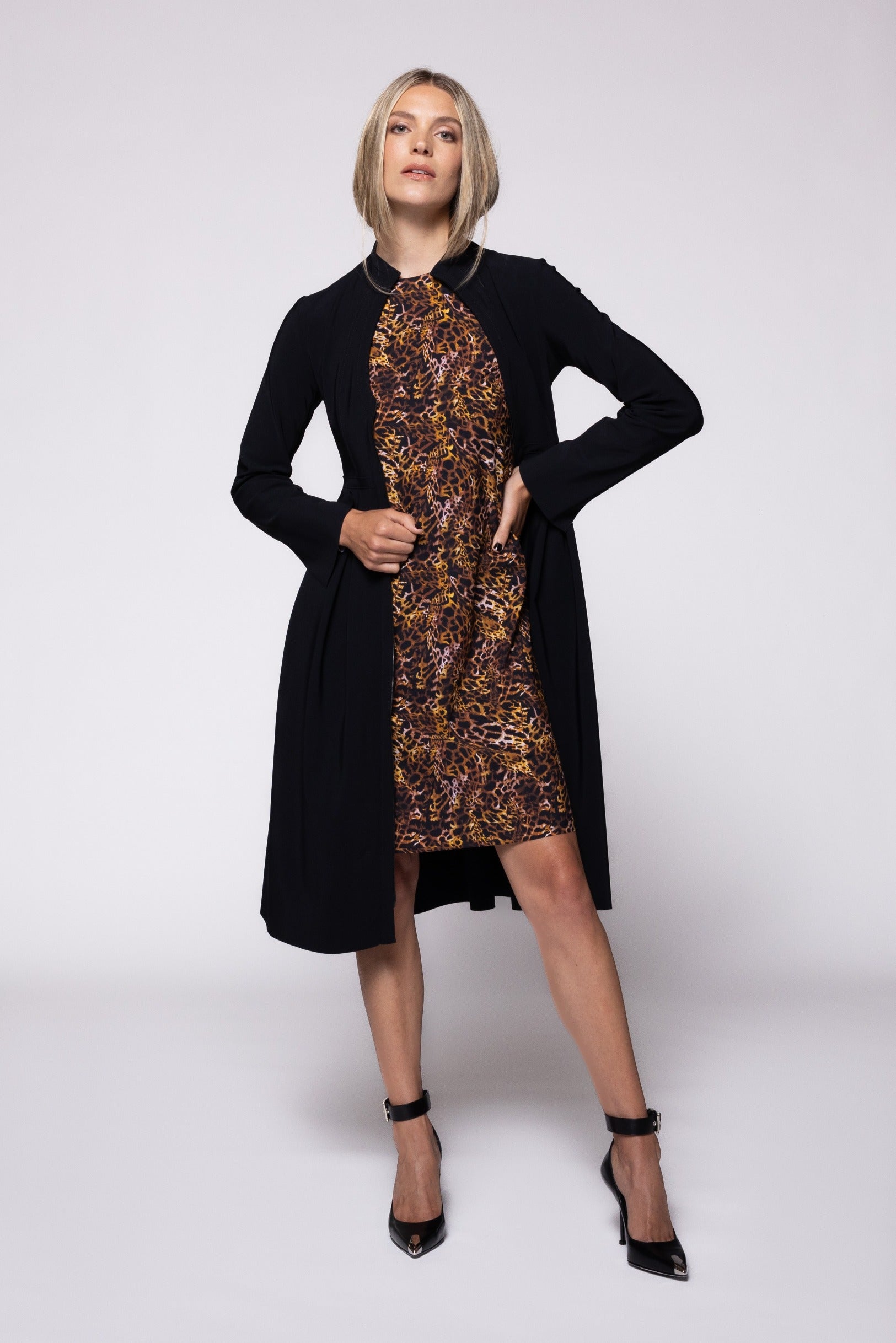 Autumn Dress - Jaguar Print
Can't find your size online?
Please call us at 888-868-2057. We may have your size in the boutique.
Autumn moves with you, never against you. She fits gently over the bust, opening into a restrained volume that drops off from the shoulder, creating a cape-like effect. Autumn is cut in our lightest-weight fabric, Sand, so when you move, Autumn starts flowing. A slim, long-sleeve and a clever keyhole neck add just the right touch of detail without weighing her down. Keep her light, keep her bright, look forward to Autumn.