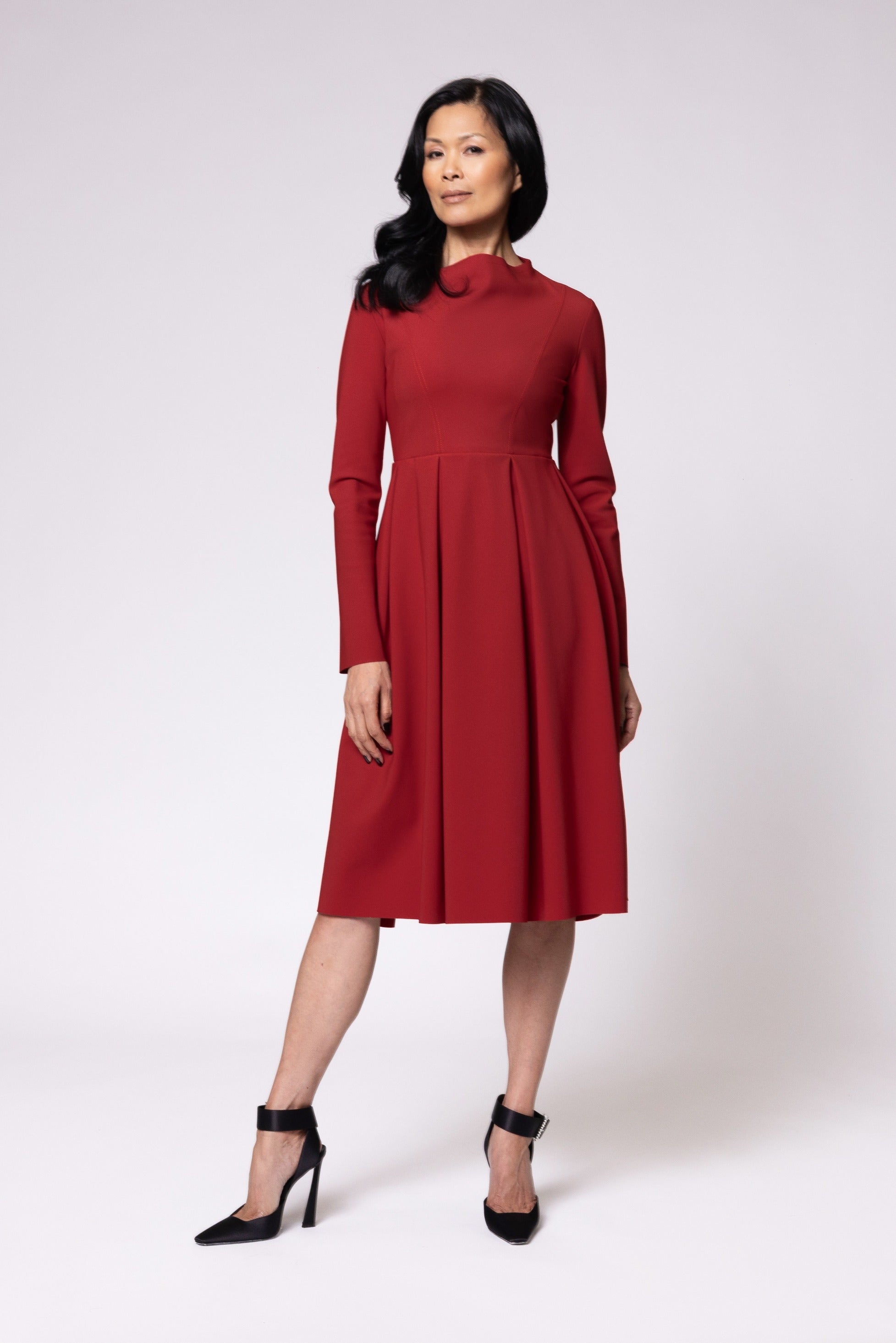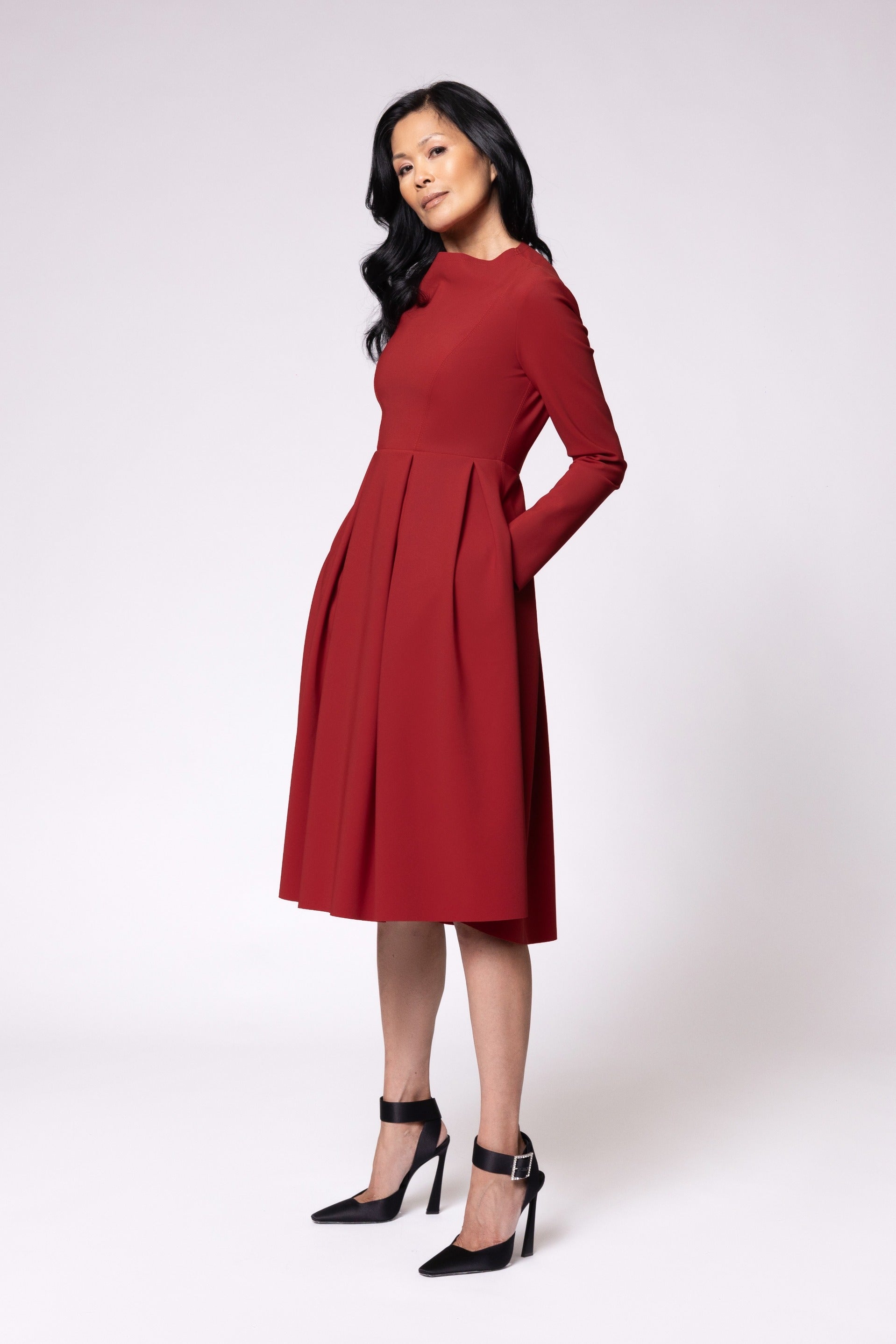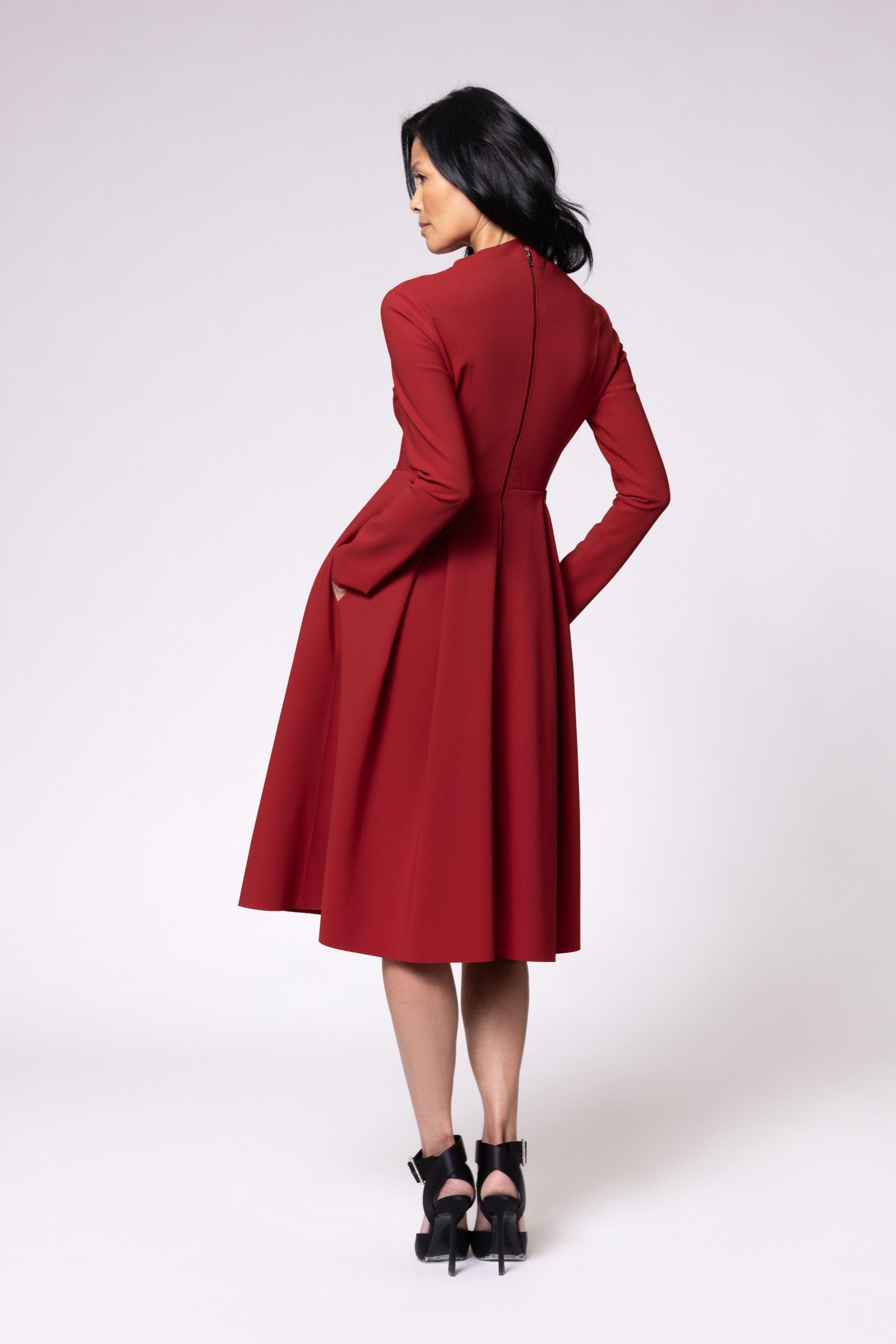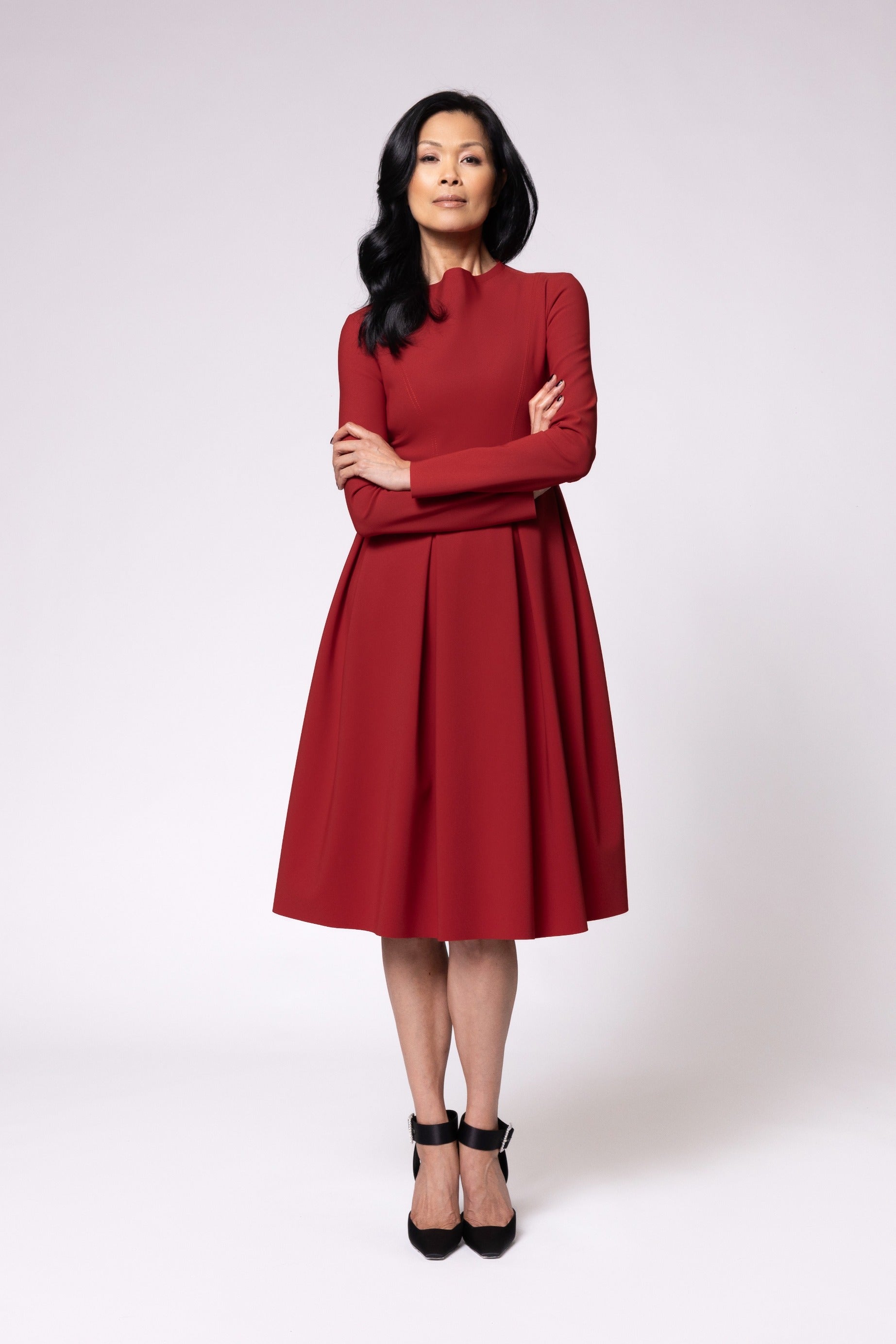 Can't find your size online?
Please call us at 888-868-2057. We may have your size in the boutique.
Austere and understated, the Richards creates her shape from inverted pleats that run from the bust all the way down. She's designed with a tailored fit, funnel neck, and a defined waist for lasting beauty in this understated classic.